Flibanserin or "Viagra for women" closer to FDA approval: concern about side effects
Friday, June 5th 2015 - 06:12 UTC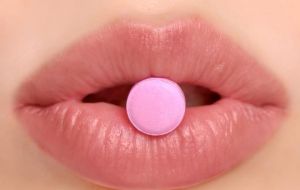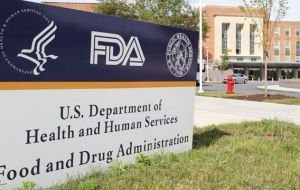 A tiny pink pill touted as "Viagra for women" got a reluctant nod from the United States Food and Drug Administration panel, bringing the first medical treatment for female sexual dysfunction one step nearer to coming on the market.
An FDA advisory panel of medical experts voted 16 to 8 vote to approve the drug, but only if more safety restrictions are added. Many panelists expressed concern about potential side effects, including low blood pressure, fatigue, and fainting. Panelists also questioned data on how the pill reacted when used in combination with alcohol or birth control pills.
The panel's approval, however, doesn't mean that women looking to boost their libido will be able to purchase the drug immediately. The committee's decision is a recommendation to the FDA, which will make the final decision on whether to approve the drug, flibanserin, for medical use.
While the FDA often heeds the recommendations of its advisory panels, it is not obligated. The FDA has twice rejected the drug, manufactured by Sprout Pharmaceutical.
"The FDA has been worried about this drug for a long time," but will likely approve it, said Sidney Wolfe, founder and senior adviser of Public Citizen's Health Research Group. Despite the approval, the manufacturer will likely have to meet additional safety requirements from the FDA, which could delay the drug's arrival on the market.
Advocates for the drug told panelists that the FDA should approve the drug, even if it isn't perfect, to expand options for female patients struggling with sexual dysfunction.
While the drug's effectiveness is limited, "modest results can make a lot of difference when you're at a certain point in a clinical problem, said panelist Julia Heiman, a professor of Psychological and Brain Sciences at Indiana University.
Both supporters and detractors of the little pink pill agreed that there are serious risks associated with flibanserin, and many panelists argued in favor of monitoring safety studies should the pill make it to market. Panelists said the FDA should pay particular attention to issues related to pregnancy, fertility, and breast cancer.
Panelists also worried that patients who drank alcohol or used birth control pills while taking the flibanserin might have an increased risk of side effects, including low blood pressure or fainting. Panelists recommended the FDA require special certification for doctors who prescribe the drug and pharmacists who dispense the drug to protect the patients.