Environmental groups lobbying to derail Shell drilling for oil in the Arctic
Saturday, June 6th 2015 - 09:39 UTC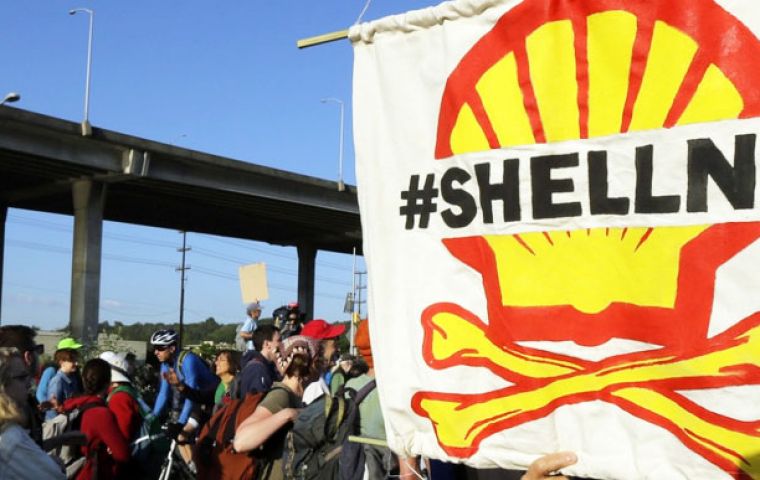 Environmental groups and organizations are lobbying to derail Royal Dutch Shell PLC's plan to drill in the Arctic Ocean as soon as July. The Bureau of Ocean Energy Management, an agency within the U.S. Department of the Interior, gave conditional approval in May to Shell's resumption of fossil fuel exploration in the Arctic, which was paused after a mishap-filled 2012 season.
The decision was met with approval by some Alaska lawmakers, who believe it will bring money and jobs to the state, as well as protests from environmentalists.
The Sierra Club and nine other groups sought to overturn the government's decision in a petition with the San Francisco-based 9th U.S. Circuit Court of Appeals this week.
According to the petition, the plaintiffs are conservation and Alaska Native groups, the members of which "use and enjoy the affected area for recreational, aesthetic, or scientific purposes or whose members depend on the ecosystems and wildlife of the Arctic for subsistence, cultural, and traditional uses."
The Arctic is estimated to contain about 20% of the world's undiscovered oil and natural gas, but its recovery could be decades away.
Environmental groups contend that weather conditions make it impossible to safely drill in the Arctic, a region that helps regulate the global climate because of its vast layers of sea ice.
In approving Shell's plan, U.S. agencies said the company would still have to obtain additional permits and biological opinions to protect resources, wildlife and workers.