Argentine financial watchdog claims banks actively collude to take money out of the country
Monday, June 8th 2015 - 07:36 UTC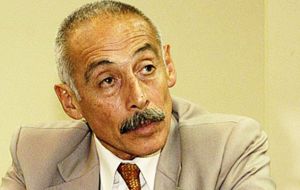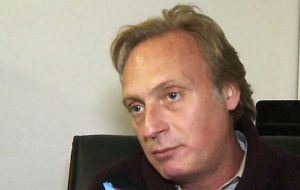 Argentina's head of the Financial Information Unit (UIF) watchdog, José Sbatella has accused major banks of not just participating, but actively organizing operations to move capital out of the country. The official made reference to ongoing cases involving capital flight against worldwide financial powerhouses HSBC, BNP Paribas and JP Morgan, in an interview published in Página 12.
"The same methodology [in the HSBC case] appeared in the JP Morgan investigation, the most important given that there is a witness who has implicated himself, the corporation's Latin American chief. Due to a conflict with his employer, he has made a complaint in Argentina naming himself as the organizer of tax evasion and money laundering," Sbatella explained to the newspaper.
"That man is Hernan Arbizu, he was the one who covered up asset laundering and clients took advantage of JP Morgan's structure to carry out evasion.
"But there is also a whole series of other services the bank provides, which is the administration of family assets and inheritance. That platform, which comes from worldwide "caves" - not just the currency hawkers on Florida street - is a structure that seeks the 'crème de la crème' of directors from each region as clients," he added.
The UIF chief continued to assert that in Argentina, the banks accused sought clients with a personal wealth of "25 million dollars and above." And the "names of the clients which appear in Arbizu's accusation are repeated in other cases".
Sbatella finished the interview by referring to the unity of the Argentine organizations in charge of monitoring financial activity, including tax agency AFIP, the Central Bank and the National Values Commission.
"The fact of having a coordinated policing power made it possible to target the caves, carry out raids, force the reduction of this business with closures and to show something that is typical, which is that the bureau de change are linked with the caves," he stated.
"They are physically linked, from floor to floor, because they generally occupy two or three floors and they have the chance to work at the same time. We are studying their logistics, because they have departments that can communicate between each other", revealed Sbatella.