Colombia, Guatemala and China in ITUC list of world's ten worst countries for workers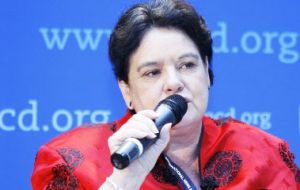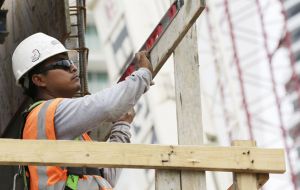 The Gulf States are among the world's worst countries for workers' rights, while workers under European austerity measures endured the starkest deterioration of standards, according to the 2015 Global Rights Index. The ITUC rights index ranks 141 countries against 97 internationally recognized indicators to assess where workers' rights are best protected, in law and in practice.
"Workers in the Gulf States where the draconian 'kafala' system is widespread endure many of the violations which make the Middle East and North Africa the world's worst region for fundamental rights at work," said ITUC General Secretary Sharan Burrow.
"But in a worrying trend, European workers have witnessed the starkest deterioration of their rights in the last 12 months due to widespread government-imposed austerity measures taking effect."
The International Trade Union Confederation has been collecting data on the abuse of trade union rights around the world for more than 30 years. This is the second year the ITUC has presented its findings through the Global Rights Index, offering a snapshot for government and business to see how their laws and supply chains have deteriorated or improved in the last 12 months.
The ten worst countries for working people are Belarus, China, Colombia, Egypt, Guatemala, Pakistan, Qatar, Saudi Arabia, Swaziland and United Arab Emirates.
Other countries ranked lower but had worsening conditions this year in a clear negative trend for workers. These nations were Burundi, Dominican Republic, Hong Kong, Iran, Georgia, Russia, United Kingdom and Spain.
"Workers in Colombia and Guatemala have been murdered for trying to negotiate better working conditions, while in Qatar and Saudi Arabia migrants continue to endure forced labor and labor law exclusions which amount to modern slavery.
"In 73 of 141 countries, workers faced dismissals, suspensions, pay cuts and demotions for attempting to negotiate better working conditions, while in 84 countries employers adopted illegal strategies to deny or delay bargaining with representative trade unions.
"While a handful of countries have attained perfect scores compared to last year, there's been an increase across the board in the number of countries where conditions have worsened, including nations such as Cameroon, Hungary, Spain and South Africa," Ms Burrow said.