World Bank forecasts Argentina will regain access to capital markets in 2017
Friday, June 12th 2015 - 06:02 UTC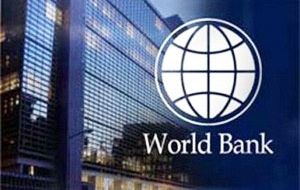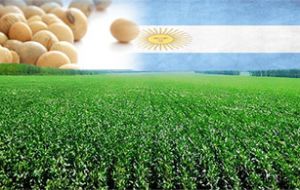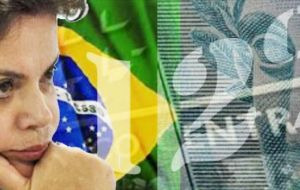 The World Bank is optimistic about the outlook for the Argentine economy, predicting the country's GDP will grow 1.1% this year, a considerable upgrade from the decline of 0.3% it expected in January, and perhaps even stronger growth of 1.8% in 2016 and of 3% points in 2017, thanks to a "stronger" macroeconomic environment and "regained" access to international capital markets.
The positive outlook Argentina is in contrast with the general trend as the global development lender decided to cut its world growth outlook for this year and urged countries to "fasten their seat belts."
In the Global Economic Prospects report unveiled this week, the World Bank warned countries need to adjust to lower commodity prices and a looming rise in United States interest rates.
"In Argentina, modest growth was led by government consumption, while double-digit inflation rates weighed on private consumption, and weak soy bean prices dented export earnings. A sovereign rating downgrade dampened investor confidence," said the World Bank in its report.
As well as improving the outlook for 2015, the World Bank increased its GDP estimates for the country for 2016 by 0.2 percent, while pegging back the outlook for 2017 by 0.1 percent. The agency said economic activity "will pick up" in the next two years due to a "stronger macroeconomic environment and regained access to international capital markets."
A record soy harvest in Argentina was noted by the World Bank, which helped to overcome the decline in the price of commodities through the second half of 2014 and so far this year. The report said the country saw a "negative impact" of the credit rating downgrade to selective default in July of last year due to the conflict with the holdouts funds, while highlighting the "persistent" nominal depreciation of the peso against the US dollar.
Still, the World Bank was not short of criticism, including Argentina among the countries that "fall short of best practices to create a business environment conductive to productive growth," saying that impediments to structural productivity growth was "significantly" above average in Argentina, Russia and Venezuela. Removing such barriers could "spur productivity" in the three countries, according to the report.
The high inflation in some of the largest economies of Latin America was also mentioned as a concern by the World Bank, noting that 65% annual inflation in Venezuela as a particularly flagrant example.
The 2015 growth forecast for developing countries was cut to 4.4% by the World Bank, from 4.8% in January, pointing to the knock-on effects of anticipated recessions in Brazil. In effect the largest Latin American economy is expected to drop this year 1.3% instead of the two percentage point growth mentioned in January's report.
Dilma Rousseff's administration is expected to recover slowly with 1.1% GDP growth in 2016 and two percentage points in 2017.
Venezuela is expected to continue contracting in 2015 (5.1%) and 2016 (one percent), before recovering in 2017 (1.1%). The World Bank said activity contracted in 2014 due to the oil price plunge and warned over the "rampant inflation, the disorderly currency market and the pervasive price controls, which have created widespread shortages of consumer items and intermediate goods."