Brazil's housing market falling as interest rates rise and the economy slows
Tuesday, June 16th 2015 - 04:47 UTC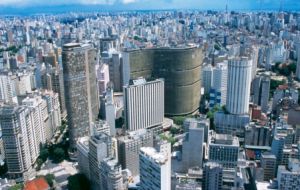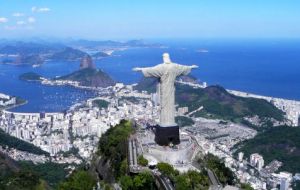 Brazil's housing market is now declining, amidst subdued economic growth and some civil unrest. In Sao Paulo, house prices dropped 1.2% during the year to Q1 2015, after annual price increases of 0.83% in Q4 2014, 3.29% in Q3 2014, 5.37% in Q2 2014 and 6.71% in Q1 2014
Quarter-on-quarter, house prices dropped 2.13% during the latest quarter, according to Global Property Guide.
Also the Brazilian Real has significantly depreciated during the year to June first, from 2.26 to the US dollars to 3.16 to the greenback.
In the first quarter of 2015, Brazil's economy contracted by 1.6% from a year earlier, according to the Brazilian Institute of Geography and Statistics (IBGE). In 2014, the economy expanded by a meager 0.15%, after growing by 2.7% in 2013, 1.8% in 2012, 3.9% in 2011 and 7.6% in 2010, according to the IMF.
Brazil's amazing housing boom appears to be over: house prices in Sao Paulo had soared by 113% (inflation-adjusted) from 2007 to 2013, while Rio De Janeiro's rose by 144%, after interest cuts from 26% in 2003 to 7.25% in 2012.
However starting in the first half 2013, the central bank raised the benchmark interest rate nine times to 11% in April 2014, causing a sharp economic slowdown. After holding the key interest rate steady for almost seven months, the central bank decided to raise it again by 25 basis points in October 2014, and by 50 basis points in December 2014.
In the first four months of 2015, the central bank raised the key rate again three times to 13.25%, the highest level in almost six years. The central bank is expected to raise the key rate again this June 2015, despite the struggling economy
The Global Property Guide is a research house and web site dedicated to residential property. It covers market trends in 101 countries.