Chris Evans will replace Jeremy Clarkson as lead presenter of Top Gear
Thursday, June 18th 2015 - 05:18 UTC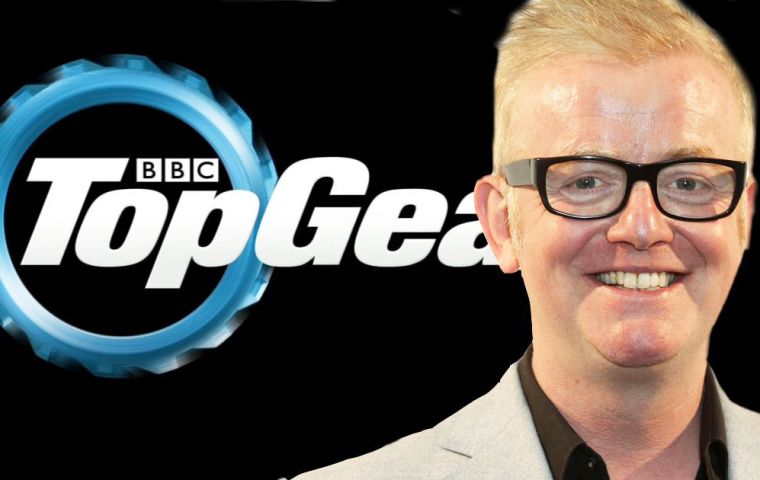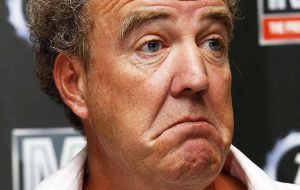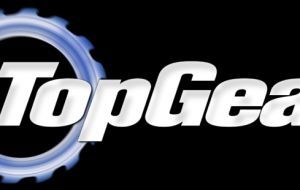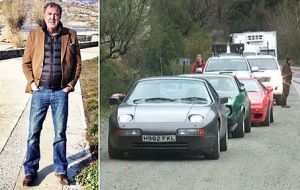 British TV and radio personality Chris Evans will replace Jeremy Clarkson as the lead presenter of an all-new Top Gear line-up, the BBC has announced. Evans said he was "thrilled" to get the job, describing the motoring show as his "favorite program of all time".
"I promise I will do everything I possibly can to respect what has gone on before and take the show forward," he added.
Clarkson was dropped in March after punching a producer while on location. Previously in October 2014 he had an incident while visiting Patagonia in Argentina with plate numbers (H982 FKL) that allegedly referred to the Falklands' 1982 conflict, generating a wave of protests and even violent attacks which forced the Top Gear team to dash across to neighboring Chile.
This was followed by an exchange of letters between the Argentine ambassador in London Alicia Castro demanding an apology from the BBC director and later from Rona Fairhead, chair of the BBC Trust.
Car enthusiast Evans, who has signed a three-year deal with the BBC Two show, had been tipped to replace his good friend Clarkson but had previously insisted he was not interested.
An "all-new" line-up means Clarkson's co-hosts Richard Hammond and James May will not be involved.
Top Gear is watched by 350 million viewers worldwide and is one of the BBC's biggest shows, with overseas sales worth an estimated £50m a year.
Once the news broke, Evans tweeted: "First tweet as new Top Gear host. I would like to say Jeremy, Richard & James are the greatest. And NO I'm not leaving the R2 Breakfast Show."
And in a statement, he said: "I'm thrilled, Top Gear is my favorite program of all time. Created by a host of brilliant minds who love cars and understand how to make the massively complicated come across as fun, devil-may-care and effortless.
"When in fact of course, it's anything but and that's the genius of Top Gear's global success."
Back in March, Evans had denied that he was taking over the show's presenting duties, tweeting: "I can categorically say I am not and will NEVER be running for office. Pls discount my candidacy."
Controller of BBC Two and BBC Four Kim Shillinglaw said she was "delighted" that Evans would be presenting the next series of Top Gear.
"His knowledge of and passion for cars are well known, and combined with his sheer inventiveness and cheeky unpredictability, he is the perfect choice to take our much-loved show into the future," she said.
"Chris is a huge fan of Top Gear and has great respect for the craft and work ethic of one of the best production teams in the world. He knows the phenomenal attention to detail it takes to make a single sequence of Top Gear, let alone a whole series. He is already full of brilliant ideas and I can't wait for him to get started."
Production on the new series of Top Gear will start in the next few weeks and the BBC said more information would be announced in due course.
Jeremy Clarkson was suspended, then dropped, by the BBC in March following a "fracas" with a producer at a hotel.
His final appearance on Top Gear will be shown on 28 June. The episode will be made up of two films shot before Clarkson was suspended, with Hammond and May presenting links from the studio.
Viewers will see Clarkson, Hammond and May behind the wheel of classic cars and beaten-up 4x4s in their final challenges as a trio.