Argentine congress members in Paris investigating HSBC with whistleblowers
Saturday, June 20th 2015 - 00:14 UTC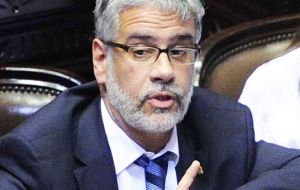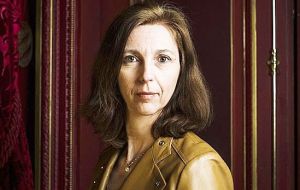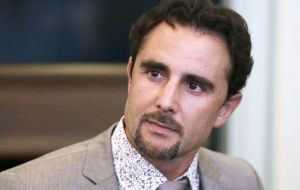 Members of the Argentina's congressional bicameral commission investigating HSBC alleged illegal scheme to help Argentines evade taxes and siphon money out of the country, met in Paris with a group of French legislators and with UBS whistleblower Stéphanie Gibaud.
Commission chair Roberto Feletti alongside a group of commission members met with French legislators and discussed the economic and political scenario of Europe and Latin America, global finance and the speculative ("vulture") funds case, an issue described as of "concern" by the European lawmakers who highlighted the need for a new sovereign debt restructuring framework.
Thanks to the information so far collected by the commission over the undeclared Swiss accounts, Feletti said there are "no doubts" over the illegal scheme created by HSBC for capital flight, money- laundering and tax evasion and thanked France for its "active role" in the investigation, which has created a "huge controversy in Europe".
However all accusations were rejected by HSBC with a brief press release saying the company meets all Argentine regulations and works with the judiciary and the financial regulators.
"After the statements of lawmakers in Paris, HSBC Argentina reaffirms its emphatic rejection of the accusation over its supposed role on a conspiracy, including any scheme that could have lead to sending funds abroad to avoid paying taxes," the bank said.
Following the meeting with legislators, the commission members held a meeting with Stéphanie Gibaud, a former Union de Banques Suisses (UBS) employee who eventually accused the largest Swiss bank of a host of crimes, most notably helping wealthy clients circumvent tax authorities in their countries of origin.
Gibaud outlined at the meeting the marketing strategies used by the bank, which organized meetings frequently with well-known sportsmen and celebrities to offer them the services of the bank such as money-laundering and tax evasion. At the same time, she described the network of intermediaries the bank had in Latin America to reach potential clients in the region.
The commission is scheduled to meet with Hervé Falciani, who worked as an IT engineer at HSBC for seven years before deciding to leak what he saw as systemic tax evasion. Through a tax agreement with France, Argentina was granted access to data of undeclared accounts of Argentine citizens in Switzerland and the original source of information was Falciani.