Less millionaires in Latin America because of the fall in commodities' prices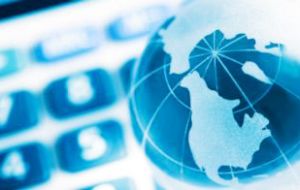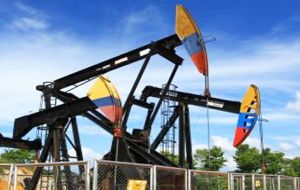 Latin America posted a decrease in high-net-worth individuals (HNWI) as falling commodity prices affect the continent's economies, especially Brazil which accounts for more than 50% of Latin America's HNWI wealth.
Globally, the number of people worth US$1 million or more rose by 920,000 last year, hitting a record 14.6 million. It was the sixth straight year-over-year increase as rising stock prices lifted the value of personal wealth in a few key countries, according to a report from Capgemini and RBC Wealth Management.
The report focuses on HNWI, a person with a high net worth. These individuals typically are defined as having investable finance, financial assets, excluding primary residence, in excess of US$1 million.
The global economy created nearly a million new millionaires last year as the wealth held by the globe's millionaires also rose to a record US$56 trillion, with nearly half the world's wealth projected to be in the hands of millionaires by the end of this decade.
The wealthiest millionaires, those worth US$30 million or more, represented only 1% of total millionaires, but currently hold 35% of the wealth.
Overall, the US is home to 4.4 million millionaires, the most in the world. Japan ranks second with 2.5 million of them, followed by Germany, with 1.1 million.
Strong growth in Asia-Pacific and North America contrasted with negative growth in Latin America, the only region with a decline in HNWI population (-2 percent) and wealth (-0.5 percent) in 2014.
Latin America's downward trend is largely due to a crash in commodity prices and the resulting 14.8% decline in the Latin American MSCI stock Index.
Brazil, which accounts for more than 50% of Latin America's HNWI wealth, constrained Latin America and global growth. A fall in commodity prices, the slow pace of reforms by the re-elected government, and the Petrobras corruption scandal brought equity markets down by 17.4%, contributing to declines of 6.4% in HNWI population and 1.4% in HNWI wealth.
Much of the downward pressure is coming from oil prices, which have plunged since last year as producers have flooded the world with oil. Unlike past price plunges that have prompted cutbacks by OPEC producers, the cartel has vowed to keep pumping.
The free-fall in commodity prices since 2014 has dealt a direct blow to Latin America. Iron ore and copper are top exports for Brazil and Chile, while oil accounts for more than 50 percent of Colombia's exports.
The situation is particularly delicate in Venezuela. According to Barclays, the OPEC-member loses about US$700 million in revenue for every US dollar that oil prices drop.
Currencies in the region including the Brazilian real and the Chilean peso dropped this year as the US Federal Reserve raises interest rates. But exchange rate volatility could also fuel inflation, which is running above central bank targets. Interest rates may rise as a result and could climb to as high as 13% in Brazil.