"You're fired!" NBC tells Donald Trump's and Mexicans-hate campaign
Tuesday, June 30th 2015 - 06:27 UTC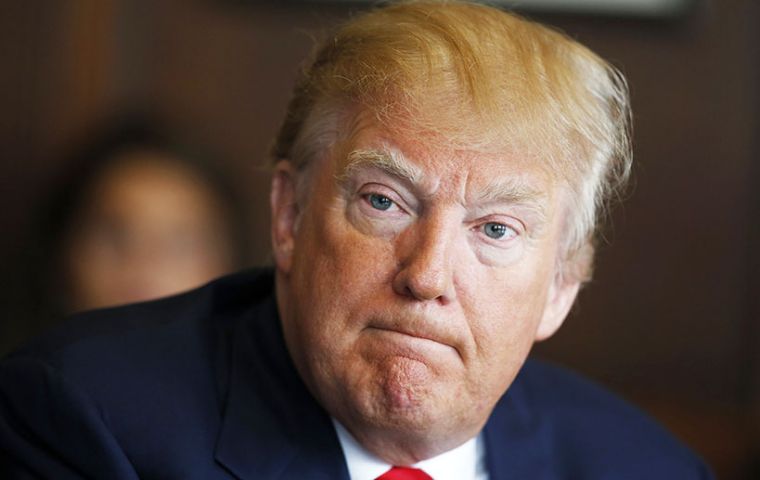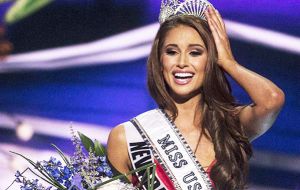 NBC has ended its relationship with real estate developer and TV personality Donald Trump and his "Miss USA" and "Miss Universe" pageants after he made comments insulting Mexicans when he began his run for president. The pageants, which are part of a joint venture between NBC-Universal and Trump, would no longer air on NBC "due to the recent derogatory statements by Donald Trump regarding immigrants" the company said in a press release.
Trump was already not going to take part in "The Apprentice" on NBC, a show in which he uses "You're Fired!" as his signature command to eliminate contestants. NBC said "Celebrity Apprentice" licensed from United Artists Media Group would continue.
Univision said last Thursday that it would not air the Miss USA pageant on July 12 because of Trump's remarks. Trump's lawyer said the billionaire would sue the US Spanish-language TV network.
Trump said on Monday after the NBC announcement that he was no longer affiliated with the broadcaster but stood by his campaign trail comments.
"Mr. Trump stands by his statements on illegal immigration, which are accurate. NBC is weak, and like everybody else is trying to be politically correct - that is why our country is in serious trouble," a Trump Organization statement said.
Trump, in announcing on June 16 that he was seeking the Republican Party nomination for the November 2016 presidential election, described migrants from Mexico to the United States as drug-runners and rapists.
"They're bringing drugs, they're bringing crime, they're rapists, and some I assume are good people, but I speak to border guards and they tell us what we are getting," he said in opening his campaign at Trump Tower on Manhattan's Fifth Avenue.
Trump's provocative comments, including a pledge to build a "great wall" on the border paid for by Mexico if he were elected, were the latest in a series of swipes against the United States' southern neighbor.
Mexicans rich and poor, cabinet ministers and staunch critics of the government alike reacted angrily to Trump. Trump defended his more divisive remarks on the grounds that he was worried about border security, jobs in the United States and trade arrangements.
Univision said it would also sever ties with the Miss Universe Organization, a joint venture between Trump and Comcast-owned NBC-Universal.
On Monday, when Trump spoke at the City Club in Chicago, a crowd of protesters, many of them Latinos, demonstrated outside, Chicago media reported. "Trump is a racist," they shouted.
Trump spoke to a sold-out crowd of 350 people at the City Club. Hundreds more had tried to get tickets and were put on a wait list, the public policy forum said.
Political analysts have said Trump, despite being one of America's most recognizable figures, is considered a long shot candidate in the field of more than a dozen Republicans.