JBS buys UK's Moy Park for $1.5bn from rival Mafrig Global Foods
Friday, July 3rd 2015 - 12:43 UTC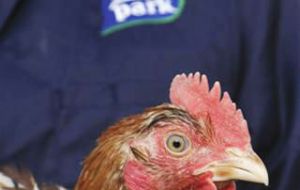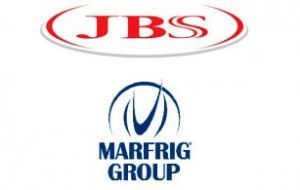 Brazil's JBS, the world's largest meat packer, has agreed to pay about $1.5 billion for Moy Park, the British unit of rival Mafrig Global Foods. JBS, which has undertaken a massive overseas expansion since 2007, will pay $1.19 billion in cash and will assume Moy Park's debt totaling £200 million as part of the deal, Marfrig said in a statement.
The deal requires approval by European antitrust regulators. The companies expect to conclude the transaction by the end of 2015.
Moy Park, the largest producer of poultry in the UK, will give JBS access to affluent markets in Britain, Scandinavia and other European countries where consumption of processed food is growing.
Moy Park accounts for 26% of Marfrig's revenues and commercializes products from celebrity chef Jamie Oliver.
Moy Park employs 8,473 people in Northern Ireland and last year its pre-tax profits rose by 39% to £33.7m
"This transaction represents an important step in JBS' strategy to grow its portfolio of prepared and convenient products with high value added portfolio," JBS' investor relations officer Jeremiah O'Callaghan said in a statement.
The deal will also help Marfrig reduce its debt, currently at about $5 billion.
The company said in the statement that it will focus increasing beef exports from Brazil to Asia and the United States, boosting free cash flow generation and expanding its food service business through its Keystone subsidiary.
Moy Park is not the first deal between JBS and Marfrig: a couple of years ago, JBS agreed to buy processed food maker Seara from Marfrig, a move that allowed JBS to significantly increase its market share in Brazil.