Carnival cruises to Cuba expected for next May; waiting for Havana green light
Wednesday, July 8th 2015 - 08:30 UTC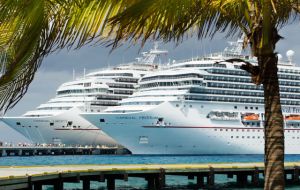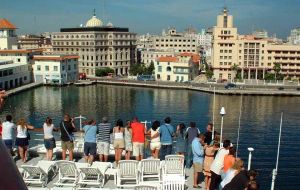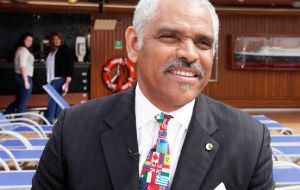 Carnival Corporation, the world's biggest travel and leisure firm, plans to launch cruises to Cuba in May, following the historic thaw between the Castro brothers nation and the United States. US Treasury Department and Commerce Department granted the company approval for the plans, Carnival announced Tuesday, though it has yet to receive Cuban authorization.
The cruises will leave from Miami, and will be operated by the company's new brand called "fathom," which offers positive "social impact" travel experiences to developing nations.
It will mark the first cruises from the US to Cuba since the two countries severed ties in 1961. Under the initiative, some 37,000 travelers a year will either volunteer or be immersed in educational and cultural exchanges in local communities, according to Carnival.
The Cuban trips will be full-week sailings, and will take place in addition to similar voyages to the Dominican Republic that will start a month earlier, in April 2016.
The announcement comes amid a rapprochement between Cuba and the United States that began in December after half a century of enmity between the Cold War foes. And just days ago, the two countries announced they were formally re-establishing ties and reopening their respective embassies in each other's country.
"We look forward to working with the Cuban authorities for their approval to help make the social, cultural and humanitarian exchanges between US citizens and the people of Cuba a reality," said Carnival president and CEO Arnold Donald.
"We know there is strong demand from travelers who want to immerse themselves in Cuban culture, so this is a historic opportunity for us to enable more people to experience Cuban society."
Under US law and the existing economic embargo on Cuba, tourism is still banned for Americans, who can only travel if their visit falls under one of 12 categories, including for family, academic, cultural, sports or religious reasons.
Half a dozen Florida companies received authorization last May to ferry passengers between the two countries, though several requirements must still be met, including receiving permits from Havana.
Carnival said the price of its weeklong cruises to Cuba will start at $2,290. About 100,000 Americans visited Cuba last year, and Cuban authorities expect that figure to rise.