World Bank claims there's 'no crisis in Latin America', but poverty still prevails
Wednesday, July 8th 2015 - 07:50 UTC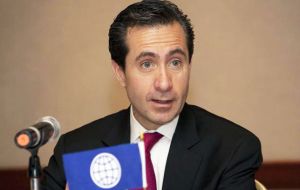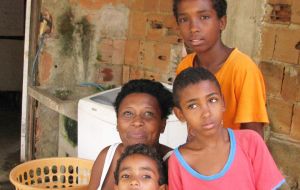 The World Bank's Vice-President for Latin America and the Caribbean, Jorge Familiar, praised the region's implementation of economic reforms, claiming that they had led to poverty reduction in the last few years, but he also warned that its pace was decreasing.
"There isn't a crisis in Latin America," said Familiar during a conference organized by the Iberoamericana Secretary General (Segib) that was attended by several academics, diplomatic and political officials in Madrid, Spain. At the same time, however, Familiar said he was worried about the growth slowdown and the effect it could have on people who had recently lifted themselves from poverty.
"A large part of the population — particularly the segment living between 4 and 10 dollars a day — are vulnerable to the effects and are at risk of returning to poverty," the World Bank officer explained.
Familiar said that between 2003 and 2013, Latin America had grown at a good rhythm and had experienced a progressive reduction of poverty, allowing it to fall from 41.3% to 24.3%.
But according to World Bank statistics, those who live with less than four dollars a day, only fell from 25.3% in 2012 to 24.3% in 2013, while people under extreme poverty conditions, living with less than 2.5 dollars a day, fell from 12.2% in 2012 to 11.5% in 2013.
When that data is coupled with the economic problems that the region has undergone in 2014 and 2015, poverty reduction could be seen as reaching a problematic juncture. The statistics were based on the recently released "Progress shared and poverty eradication" World Bank report.