Chile's inflation picks up in June, despite persistent weak economic growth
Thursday, July 9th 2015 - 06:41 UTC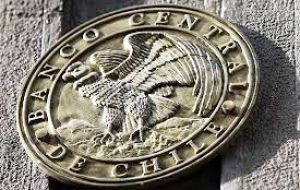 Chile's inflation picked up and beat expectations in June despite persistently weak economic growth. The consumer price index rose 0.5% in June, as prices for transportation, housing and basic services increased, the government's stats agency said on Wednesday.
Inflation in the 12 months to June was 4.4%, above the central bank's 2% to 4% target range. Core inflation was 0.5% in June.
Central bank data showed on Monday that Chile's economic activity rose 0.8% in May from a year earlier, much slower than expected. This raises questions about the pace of economic recovery in the top copper exporter.
That same day, Chile's government cut its forecast for 2015 economic growth to 2.5% from 3.6% as the economy has taken longer than expected to rebound.
This week, Chile's peso weakened to a nearly 6-1/2 year low against the U.S. dollar.
Traders polled by the central bank have scaled back their expectations for a rate hike and now see the benchmark interest rate on hold at 3.0% through at least July 2016.
Despite weak economic growth, the surprise jump in inflation will likely prompt the bank to maintain its current stance on interest rates, said Corp-Research in a note to clients.