IMF sharply lowers Latin America's growth for 2015 and 2016, as commodities' prices plunge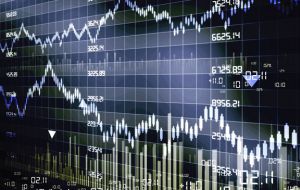 The International Monetary Fund sharply lowered its growth forecast for Latin America and the Caribbean to 0.5% in 2015 and 1.7% next year, citing lower commodity prices and China's transition to a new growth model. The figures are down from the IMF's April projections for 0.9% growth this year and 2% next year.
In the latest update of its World Economic Outlook report released on Thursday, IMF predicted that Latin Americas largest economies, Brazil will contract 1.5% and Mexico will grow 2.4% this year. In the earlier forecast in April, the IMF had projected Brazil's economy would shrink 1% and that Mexico would expand by 3%.
The IMF said an austerity program implemented by the President Dilma Rousseff administration aimed at getting Brazil's economic house in order would adversely affect growth in the short term, while Mexico was hit by the 0.7% first-quarter contraction in the United States, its biggest trading partner.
IMF is projecting that Brazil will grow 0.7% and Mexico's GDP will expand by 3% next year, down from the April forecast for 1% and 3.3% growth, respectively.
The lower forecast for Latin America is mainly due to a steady decline in commodity prices as China shifts its economic model to one less dependent on exports and government investment and more reliant on domestic consumption, as well as "tighter external financial conditions," the IMF report said.