Long term unemployed or low-paid becoming a major challenge for developed countries
Friday, July 10th 2015 - 08:07 UTC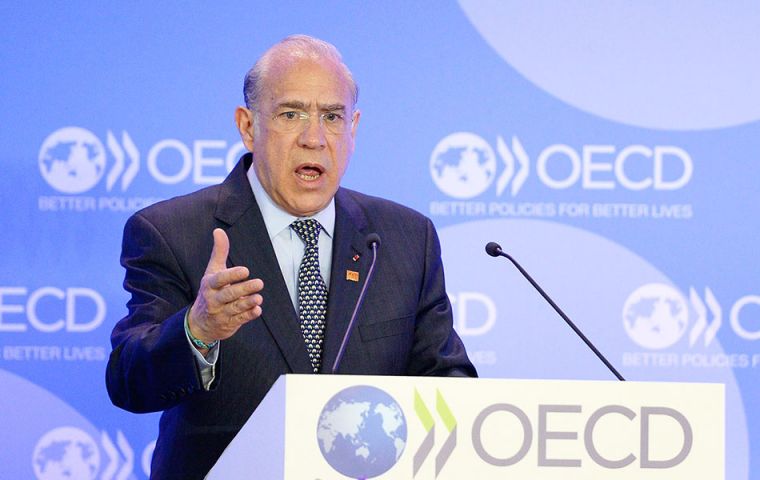 The financial crisis dealt a blow to the jobs and future prospects of many workers around the world, particularly in Europe. But while unemployment in Europe is now falling for the most part, deeper technological change is making it harder than ever for people to get out of the long-term unemployment or low-paid, insecure jobs they were plunged into by the crash, according to a new report by the Organization for Economic Co-operation and Development.
Around 42 million people across the 34 countries of the OECD are currently out of work. That's an improvement on 45 million last year, but still 10 million higher than before the recession. Out of those, 37% have been jobless for at least a year, up a staggering 77.2% since the end of 2007. Meanwhile, real wage growth has fallen from 1.8% between 2000 and 2007, to 0.5% since.
'Time is running out to prevent the scars of the crisis becoming permanent, with millions of workers trapped at the bottom of the economic ladder,' OECD Secretary-General Angel Gurria said, in a suitably dramatically worded statement.
'Governments need to act now to avoid a permanent increase in the number of workers stuck in chronic joblessness or moving between unemployment and low-paid precarious jobs.'
However in OECD countries the picture is not homogeneous: unemployment is less than 4% in South Korea, Japan and Norway, but more than 25% in Greece and above 23% in Spain. But the report also addresses a long term issue about deeper structural change taking place across the world. Technology is 'skewing job demands towards high-level skills and putting downwards pressure on the pay of less-skilled workers,' the report said.
So the issue of low-skilled and long-term unemployed workers is not going to go away for developed countries any time soon, even if countries like Greece and Spain are feeling the pain far more right now.