Petrobras faces major class action lawsuit in US next February
Monday, July 13th 2015 - 09:30 UTC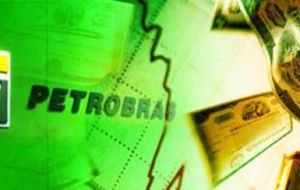 Brazil's state-run oil producer Petrobras, said in a securities filing on Friday that its motion to dismiss a class-action lawsuit in the United States had been denied by the court. Petrobras said part of the complaint against the company relating to bonds issued in the United States in 2012 was denied.
The person responsible for overseeing the case against the investors is Judge Jed Rakoff from the US. Mr. Rakoff has informed the Brazilian company that the trial against it by the investors would not begin later than February 1.
Petrobras indicated that the judge had thrown out some claims against the company such as the 2012 bond issuance in the US. Further, the judge has also passed on the requests related to the acquisition of shares in Brazil to arbitration. The Judge dismissed the 2012 bond issuance claims, claiming the investors had taken too much time to sue for the company.
The Brazilian state run company was accused of colluding with a cartel of construction firms last year, inflating the value of construction contracts and using the kick-backs to funnel into pockets of local politicians and former company executives.
The investors of the company argue that Petrobras had window dressed the company's accounts in order to make them appear more attractive. These investors also believed the Petrobras had overstated the quality of internal controls during the corruption scandal, which was believed to have started in the year 2003. Investors of the company thus lost valuable money from their investments in the Brazilian oil major.
Meanwhile, Petrobras has denied all these allegations and claimed itself to be a victim of a plan carried out against the company by contractors and politicians with the help of some corrupt employees. The Brazilian prosecutors also agree with this claim of the state run company of it being a victim.
Petrobras thus believes that this case against the company by the investors, is baseless and must be thrown out. The company also indicated that it would continue to defend itself. "We look forward to aggressively litigating our case and working to achieve a substantial recovery for harmed shareholders."