Argentine industrial activity in May contracts for the nineteenth month running
Thursday, July 16th 2015 - 13:01 UTC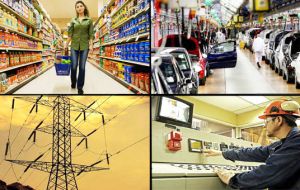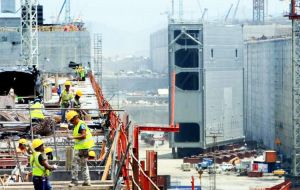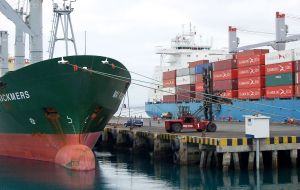 Argentine May industrial activity was up 0.4% over April but down 3.8% in May compared to a year ago and in the first five months of 2015 has contracted 2.6%, according to the monthly survey from the Argentine Industrial Union, UIA, released on Wednesday.
May confirms the nineteenth month running that Argentine industrial activity has been sliding mainly because of a 23.1% drop in soybean crushing; 13.3% in basic metals and 9.7% in the auto industry. Car manufacturing suffered mostly from a drop in exports to Brazil, Argentina's main client, but also because of a less strong domestic demand.
The UIA survey points out that although in seven of the twelve sectors analyzed, activity has fallen, in five there has been a rebound. These are linked to the construction industry, with a rise of 4.2% in non metal minerals, mainly cement which climbed 7.8%.
Other healthy sectors include chemical substances and products, up 7.6%, pushed by a greater production of chemicals for agriculture and fertilizers, and another sector: edition and printing, which increased 2.%.
Regarding overseas trade, Argentina exports linked to industrial production suffered a dramatic decrease of 33.1%, year on, during May, totaling 3.4bn dollars. In five months this represents 17bn dollars compared to 21.1bn dollars in the five months of last year (down 19.1%).
The falling figures in May and the five calendar months (25% and 19%) are closely linked to a strong contraction in the volume of exports.
Meanwhile May imports totaled almost 5bn dollars or down 16% from a year ago. Likewise in the Jan-May period, the decrease reached 15%, with total imports of 23.2bn dollars.