Buenos Aires City runoff expected to confirm Rodriguez Larreta as next government chief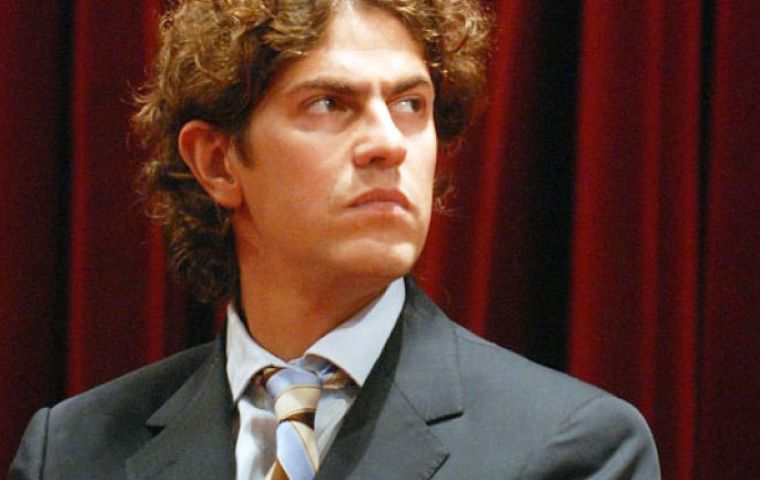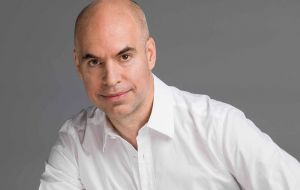 The incumbent candidate for government chief of Buenos Aires City, Horacio Rodriguez Larreta, was at least fifteen points ahead of his challenger in Sunday's runoff, according to the latest public opinion polls before the 48 hours ban on all campaigning.
Challenger and former Economy minister Martin Lousteau managed 42% support while Rodriguez Larreta stood with 58%, points out the latest public release from Qualitative pollsters.
Rodríguez Larreta belongs to PRO, the conservative grouping that has ruled Buenos Aires City for the last eight years, and whose leader is now presidential hopeful, Mauricio Macri.
The poll shows that the PRO candidate is ahead in all districts of Buenos Aires City. Likewise Rodriguez Larreta leads Lousteau 60% to 40% when it comes to men's votes and 57% to 43% regarding ladies vote intention.
In the first round on July 4th, Rodriguez Larreta obtained 46% of ballots, Lousteau, 26% and Mariano Recalde, (Cristina Fernandez candidate), 22%. Since in Buenos Aires City 50% of ballots are needed to avoid a runoff, the second round is taking place on Sunday 19 July between the two contenders with most votes.
Recalde said the Kirchnerites of Buenos Aires City were free to vote as they wished, since "the two candidates represent the same option" and thus there was no interest in reaching an electoral agreement.
Anyhow, Rodriguez Larreta's vote last 4 July and most probably next Sunday's, represent a great boost for Macri's presidential aspirations in his dispute with the Peronist Victory Front candidate, Daniel Sciloi, supported by president Cristina Fernandez.