Discouraging outlook for commodities this year confirms World Bank
Thursday, July 23rd 2015 - 08:58 UTC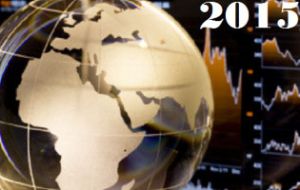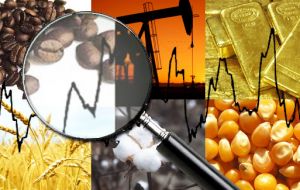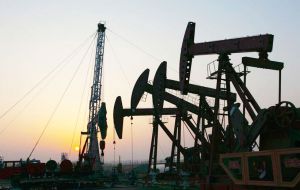 The outlook for commodities remains grim for this year, except that oil will fall a bit less than previously forecast, the World Bank said. Average prices for fuels such as crude, natural gas and coal will tumble 39% from 2014, while those for materials like metals and fertilisers will fall about 12%, the Washington-based lender said in its quarterly "Commodity Markets Outlook" released Wednesday.
"All main commodity price indices are expected to decline in 2015, mainly due to abundant supplies, and in the case of industrial commodities, weak demand," the bank said in the report.
Commodities are trading at their lowest in 12 years following a decade-long bull market fuelled by growth in developing nations such as China and India. The bank said that metals and coal consumption in particular may slow in China as the nation shifts to a more services-oriented economy and enacts policies to curb pollution.
While the multilateral lender's basket of international crude-oil prices will slump from an average of US$ 96 a barrel last year, the forecast for this year was raised to about US$ 57, from US$ 53 in an April estimate. The projection, based on an equally weighted average of Brent, Dubai and West Texas Intermediate crudes, reflects some improvement in US demand for the fuel and a 17% price rebound from April to June.
The forecast revision isn't a boon for oil prices, World Bank senior economist John Baffes, the report's main author, said in a statement.
"Despite the marginal increase in the price forecast for 2015, large inventories and rising output from OPEC members suggest prices will likely remain weak in the medium-term," he said.
Gas prices will drop "sharply" in Asia, Europe and the US, including a 36% decline in the latter market this year, according to the report. Coal prices will decline 17% because of competition from other fuels including gas and a shift toward renewable energy.
Iron-ore prices will decline by more than 40% from last year's average, to US$ 55 a metric ton, as low-cost mining operations in producing countries including Australia and Brazil begin operations in 2015 and 2016, the bank said. It forecast a 17% drop in overall metals prices.
As harvests and rising food stocks build up in the Americas, average agricultural prices should fall by 11% from 2014, the bank said. It projected fertiliser prices to decline 5% on average.