ExxonMobil find in Guyana's waters could be worth 12 times the country's GDP
Friday, July 24th 2015 - 09:38 UTC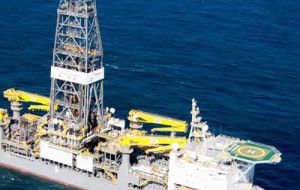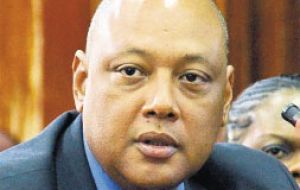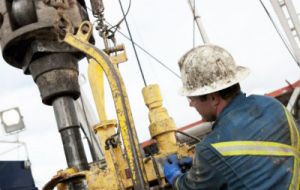 The Exxon Mobil oil find in Guyana, which has triggered a strong reaction from neighboring Venezuela could be worth 12 times more than that nation's GDP. In effect according to a Guyanese minister, the find at Liza-1well in offshore Guyana could be worth about $40 billion at current international crude prices.
"A find of this magnitude for a country like ours, which sits on the lower end of the scale of countries in this hemisphere, this could be transformational. From my sense, from speaking to experts outside of Exxon, it has to be something in excess of 700 million barrels," Guyana's minister of governance Raphael Trotman told Bloomberg in a recent interview.
According to the World Bank, Guyana had a GDP of $3.228 billion in 2014.
Liza-1 was drilled by ExxonMobil affiliate Esso Exploration and Production Guyana in the Stabroek Block and encountered more than 295 feet of "high-quality oil-bearing sandstone reservoirs."
"I am encouraged by the results of the first well on the Stabroek Block. Over the coming months we will work to determine the commercial viability of the discovered resource, as well as evaluate other resource potential on the block," ExxonMobil Exploration Company president Stephen M. Greenlee said when the find was announced.
The well data will be analyzed in the coming months to better determine the full resource potential. Esso Exploration and Production Guyana holds 45% interest, Hess oil 30% and China''s CNOOC Nexen Petroleum Guyana Limited holds 25% interest.
There are other companies that have acreage off the coast of Guyana, which will undoubtedly see the value of their assets rise after ExxonMobil's discovery. Besides Hess and China's Cnooc are working with Exxon on the Liza-1 well, Anadarko and Tullow Oil are sitting on some of the largest acreage off the coast of Guyana. And a small Canadian company, CGX Energy, along with Pacific Rubiales, another Canadian operator, have acreage close to the Liza-1 well.
All of these companies stand to benefit as their assets are now more attractive following ExxonMobil's success.
For now a lot will depend on what ExxonMobil is able to do with the Liza-1 well. The company is optimistic – it says that it may be able to begin production within five years.