PM Cameron: UK must not become a safe haven for corrupt money from around the world
Tuesday, July 28th 2015 - 06:45 UTC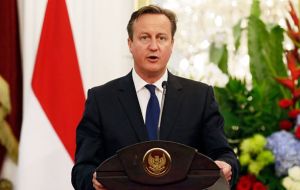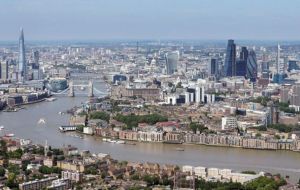 Foreigners must be stopped from buying UK homes with "plundered or laundered cash" and a "global effort" launched to defeat corruption, David Cameron will say in a speech later. Cameron will vow to expose the use of "anonymous shell companies" to buy luxury UK properties - often in London.
Speaking in Singapore, he will say the UK must not become "a safe haven for corrupt money from around the world". He will say the international community must tackle the "cancer of corruption".
PM Cameron is on a four-day tour of South East Asia, in which he will also visit Indonesia, Malaysia and Vietnam.
He has been accompanied by 31 British business leaders in an attempt to drum up trade with the UK and has also discussed the fight against terrorism with his counterparts.
Describing corruption as "the enemy of progress", he will call for a "global effort" to tackle it, saying the world has "looked the other way for too long".
2014 report by anti-poverty organization One said an estimated $1tn a year was being taken out of poor countries because of corruption, warning of the use of phantom firms and money laundering.
And last week the National Crime Agency said foreign criminals were pushing up house prices in the UK by laundering billions of pounds through the purchase of expensive properties.
In his speech, PM Cameron will say properties in the UK, particularly in London, "are being bought by people overseas through anonymous shell companies, some with plundered or laundered cash".
Shell companies are non-trading companies that serve a particular purpose for their owners.
More than 100,000 UK property titles are registered to overseas companies, with more than 36,000 properties in London owned by offshore firms. About £122bn of property in England and Wales is owned by offshore companies.
The British government is to publish Land Registry data later this year, setting out which foreign companies own land and property in England and Wales.
It will also consider forcing a foreign company bidding for a government contract to "publicly state who really owns it".