"Operation radioactivity" unveils corruption in Brazil's Electrobras
Wednesday, July 29th 2015 - 06:12 UTC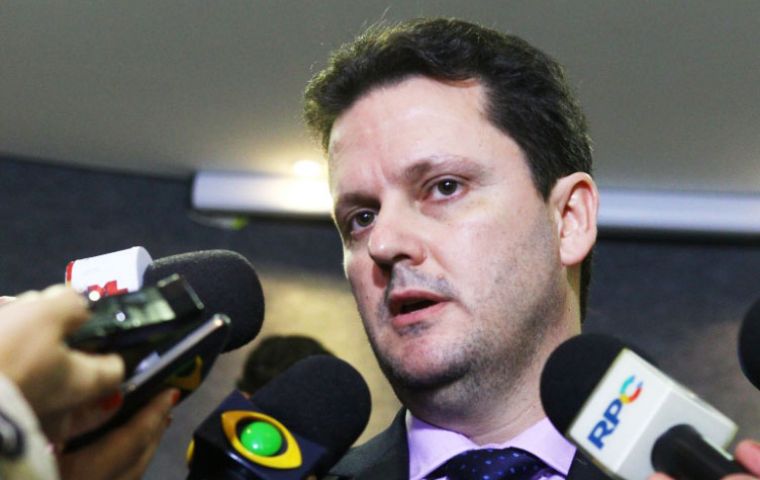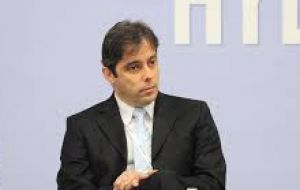 Brazilian police on Tuesday arrested two executives involved in building a nuclear power plant for Eletrobras, pulling the state-run utility into a corruption scandal that has engulfed government-owned oil company Petrobras.
The arrests come as federal police follow allegations that a price-fixing, bribery and political kickback scheme they discovered at Petrobras extends to other state-led companies, including Eletrobras, Brazil's largest utility.
"Unfortunately, it looks like we will go into other sectors as well, and the energy sector alone is already huge," federal police agent Igor Romario de Paulo said in a press conference.
The broadening investigation could worsen an economic slowdown if more infrastructure projects are put on hold. Companies implicated so far have been barred from tenders with Petrobras, contributing to job losses and Brazil's descent into what is expected to be the worst recession in 25 years.
The "Operation Radioactivity," which police disclosed on Tuesday, focused on Eletrobras' Eletronuclear division, which is building a third nuclear-power reactor at Angra dos Reis, about 100 kilometers west of Rio de Janeiro.
Police detained retired V/Admiral Othon Luiz Pinheiro da Silva, who is on leave as Eletronuclear's chief executive officer. Federal prosecutor Athayde Ribeiro Costa said da Silva received 4.5 million reais ($1.2 million) in bribes from engineering firms Andrade Gutierrez and Engevix.
Ribeiro Costa also told journalists that police also had arrested Flavio Barra, Andrade Gutierrez's top energy executive, on Tuesday.
Andrade Gutierrez, Brazil's No. 2 engineering firm, said in a statement that it had always cooperated with investigators. Engevix said it was providing all the necessary clarifications to the courts.
Eletrobras, formally known as Centrais Eletricas Brasileiras SA, said it is seeking more information about the case to "defend its interests and those of its investors".
Besides the arrests, Operation Radioactivity included 23 search and seizure warrants in Brazil's largest cities, according to a federal police statement. The detainees will be taken to the southern city of Curitiba, where the federal judge leading the case is based.
Allegations of bribery could add to problems for the Angra 3 plant, the third reactor under construction at the country's only nuclear power facility.
Angra 3 was shelved in 1986 as Brazil entered a debt and inflation crisis that stalled infrastructure spending, but Lula da Silva's government revived the project in the early 2000s. It has faced repeated delays and cost overruns.
The budget for the most recent phase of Angra 3 has risen to 14 billion reais from 7.2 billion reais in 2008, according to Eletronuclear.