S&P warns Brazil could lose investment-grade rating as economic slippage continues
Wednesday, July 29th 2015 - 06:00 UTC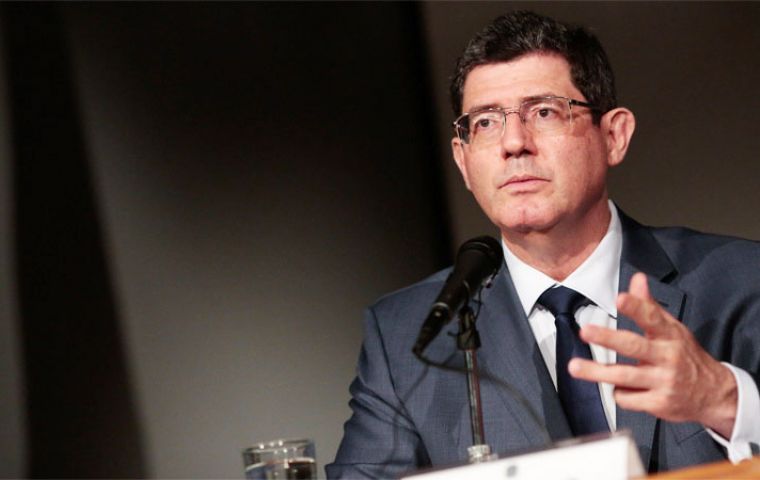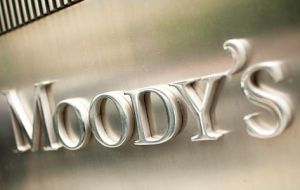 Standard & Poor's on Tuesday said Brazil could lose its coveted investment-grade rating in the coming year if fallout from a number of corruption investigations further stymies economic growth and the implementation of austerity measures.
The statement, which sent Brazil's currency tumbling, is a setback to Finance Minister Joaquim Levy's efforts to win back investor confidence in the country's economy, Latin America's largest, now in recession.
The agency placed Brazil's foreign currency rating, which is one notch above junk, on negative outlook for possible downgrade, initially weakening Brazil's currency, the real, up to 2% against the dollar.
"The execution risks have risen," said Lisa Schineller, sovereign analyst with Standard & Poor's.
"These execution risks stem from both the political and economic front, causing what we believe is a greater than one in three likelihood that the policy correction could see further slippage."
The S&P announcement came just four months after the agency last affirmed Brazil's investment grade rating and one week after the government of President Dilma Rousseff revised budget targets.
The government is under pressure to rein in spending and restore the budget to a primary fiscal surplus, the balance before interest payments, a measure that is considered a crucial indicator of the health of public finances in Brazil.
But finance minister Joaquim Levy last week downgraded the government's target for the primary budget surplus this year from an original 1.1% of GDP to 0.15% and left open the possibility of it slipping into a deficit again as it did last year for the first time in a decade.
The revision by Standard & Poor's to its outlook came earlier than the market expected, economists said. But it follows months of declining forecasts for Brazil`s economic growth. S&P cut its sovereign debt rating to one notch above junk in March 2014.
Many analysts expect growth to fall 2% or more in 2015 and some are predicting that the economy could contract next year.
Moody's rates Brazil Baa2, two notches above junk, and Fitch has the country on an equivalent BBB rating. Fitch lowered its outlook from "stable" to "negative" this year and economists expect one or both agencies will soon downgrade Brazil a notch to one step above junk status while maintaining a negative outlook.
S&P rated Brazil's increasingly volatile political scene as among the factors increasing the uncertainty over the nation's ability to rein in its budget deficit.