Cruise lines agree to equal access for individuals with disabilities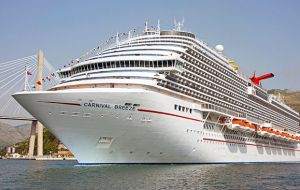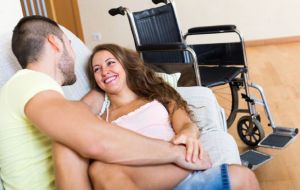 The U.S. Justice Department and Carnival Corp. have reached a comprehensive, landmark settlement agreement under the Americans with Disabilities Act (ADA) to advance equal access for individuals with disabilities who travel on cruise ships, the Justice Department announced Wednesday.
The settlement agreement, which addresses accessibility on 62 ships among Carnival Corp. brands including Carnival Cruise Line, Holland America Line and Princess Cruises, implements accessibility standards and policies to provide greater access on cruises that embark and disembark from U.S. waters or those of its territories.
"The ADA guarantees people with disabilities equal access to public accommodations," said head of the Civil Rights Division, Principal Deputy Assistant Attorney General Vanita Gupta. "Cruise ships are 'floating cities' and provide a wide range of facilities and activities subject to the requirements of the ADA, such as lodging, dining, entertainment, recreation, and medical facilities. People with disabilities who travel must be able to count on getting the accessible cabin they reserve, and the cruise lines must provide equal access to the choice of amenities and attractions that passengers expect from a major cruise company like Carnival Corporation."
"This landmark ADA agreement will enable individuals with disabilities the opportunity to equally enjoy a full range of cabins and services that previously were unavailable while vacationing on cruise ships," said U.S. Attorney Wifredo A. Ferrer of the Southern District of Florida.
The settlement agreement is the result of an investigation of complaints by the Justice Department. Carnival officials cooperated with the department throughout the process. Among the complaints were allegations that the company failed to: properly provide and reserve accessible cabins for individuals with mobility disabilities; reasonably modify policies, practices and procedures to accommodate individuals with disabilities; afford individuals with disabilities the same opportunities to participate in programs and services, including embarkation and disembarkation; and provide effective communication during muster and emergency drills.
Under the agreement 42 existing ships, and seven ships in various stages of design and construction, will be surveyed and remediated to comply with the ADA regulations. Accessible cabins will be dispersed among the various classes of accommodations and will provide a range of accessible features, including features for guests with hearing impairments;
Three percent of the cabins on 49 ships will be accessible according to three levels of accessibility: fully accessible cabins, fully accessible cabins with a single side approach to the bed and ambulatory accessible cabins. The remaining 13 ships will be subject to possible remediation if they continue to be in service in U.S. ports four years after the agreement is entered.
Reservations systems will allow individuals with disabilities to reserve accessible cabins and suites with specific available options and amenities, and to guarantee reservations for accessible cabins;
Carnival Corp. will appoint an ADA compliance officer at the executive level, two ADA responsibility officers - one for Carnival Cruises and one for Holland America Group, which includes Holland America Line and Princess Cruises, and ADA shipboard officers for each ship who are responsible for resolving ADA-related issues that arise at sea; and
Carnival Corp. will pay a civil penalty of $55,000 to the United States and $350,000 in damages to individuals harmed by past discrimination.