Ex-Top Gear team will front a new motoring program with Amazon Prime
Friday, July 31st 2015 - 05:44 UTC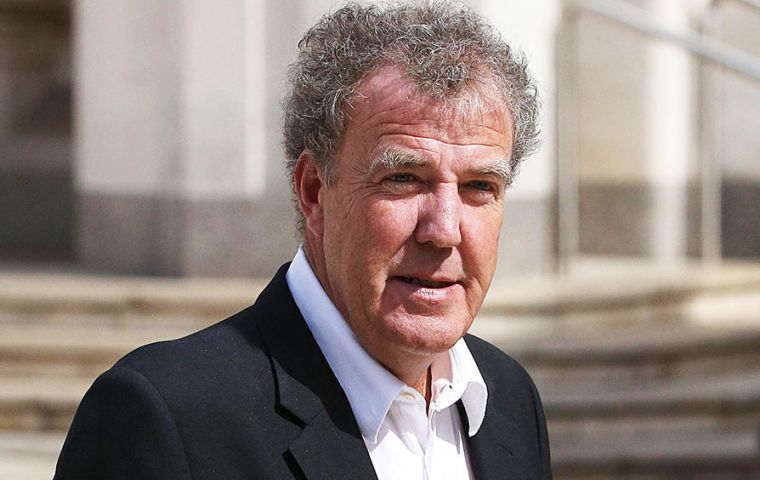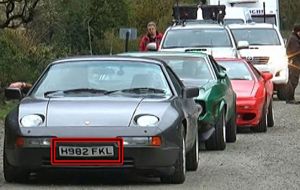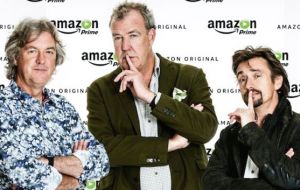 Former BBC' Top Gear hosts Jeremy Clarkson, Richard Hammond and James May have signed up to present a new show on Amazon's streaming video service. The trio will front three series of a new motoring program for Amazon Prime, with the first season to be made available worldwide in 2016.
The move follows their departure from the hit BBC Two show earlier this year following several incident. Clarkson's contract was not renewed following an "unprovoked physical attack" on a Top Gear producer. His co-hosts then followed him in leaving the show.
Top Gear was also involved last year in a serious incident in Patagonia when allegedly the cars' plates referred to the 1982 Falklands' conflict, a highly sensitive issue in Argentina. Clarkson and his team had to abandon Argentina after they were stoned and threatened when heading for Tierra del Fuego.
This was followed by several complaints from ambassador Alicia Castro before the BBC and later the group's trust.
The team will now make the unnamed new program with former Top Gear executive producer Andy Wilman, who also quit the BBC following the 'fracas'.
In a statement from Amazon, Clarkson said: "I feel like I've climbed out of a biplane and into a spaceship."
Hammond said: "Amazon? Oh yes. I have already been there. I got bitten by a bullet ant." And May added: "We have become part of the new age of smart TV. Ironic, isn't it?"
Wilman told the Radio Times the team would begin working on the new series as soon as they return from their summer holidays. He said they agreed a deal with Amazon because "they'll give us the freedom to make the program we want...there's a budget to produce programs of the quality we want and this is the future".
Wilman added the format of the new show would contain "themes people will be familiar with".
"I can't tell you how good it feels to get the chance to produce something from scratch," he said. "We're all really excited. No one telling us what we can and can't do, just us hopefully producing great programs. It feels really liberating."
Amazon Prime Video EU vice-president Jay Marine said: "Customers told us they wanted to see the team back on screen, and we are excited to make that happen.
"We can't wait to see what Jeremy, Richard, James and the team will create in what is sure to be one of the most globally anticipated shows of 2016."
The Amazon deal is part of a maneuver by the company to compete with traditional broadcasters and streaming rivals like Netflix.
Amazon has also signed Woody Allen to make his first television series; resurrected drama Ripper Street after it was axed by the BBC; and won awards and acclaim for its dark comedy Transparent.
Mr Marine said it was "a golden age of television, [and] a great time for TV makers and storytellers". He added: "Our approach is to give program makers creative freedom to be innovative and make the shows they want to make."