Puerto Rico declared on default by Moody's after failing to make debt full payment
Tuesday, August 4th 2015 - 05:35 UTC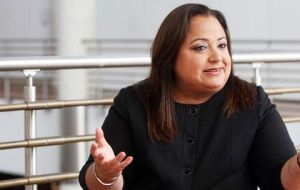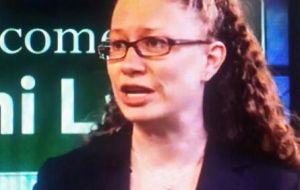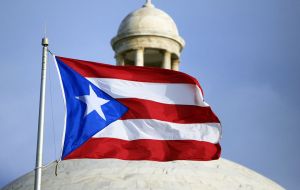 Puerto Rico's Government Development Bank announced Monday that it was only able to make a partial payment on its Public Finance Corporation (PFC) debt service due over the weekend. In response to the non-payment of the full service, credit rating agency Moody's said it viewed the situation as a default.
"Due to the lack of appropriated funds for this fiscal year the entirety of the PFC payment was not made today (the first business day after the Saturday deadline)," GDB President Melba Acosta-Febo said in a statement. This was a decision that reflects the serious concerns about the Commonwealth's liquidity in combination with the balance of obligations to our creditors and the equally important obligations to the people of Puerto Rico to ensure the essential services they deserve are maintained."
Still, Acosta-Febo revealed that PFC was able to make a partial payment of interest for its outstanding bonds.
"The partial payment was made from funds remaining from prior legislative appropriations in respect of the outstanding promissory notes securing the PFC bonds. In accordance with the terms of these bonds, which stipulate that these obligations are payable solely from funds specifically appropriated by the Legislature, PFC applied these funds—totaling approximately $628,000—to the August 1 payment," Acosta-Febo added.
Puerto Rico owed several debt payments on August 1, including $58 million on the Public Finance Corporation bonds.
"Moody's views this event as a default," Emily Raimes, vice president at Moody's Investors Service, said in a statement, adding that payment of "debt service on these bonds is subject to appropriation, and the lack of appropriation means there is not a legal requirement to pay the debt, nor any legal recourse for bondholders.
"This event is consistent with our belief that Puerto Rico does not have the resources to make all of its forthcoming debt payments. This is a first in what we believe will be broad defaults on commonwealth debt," she added.
Standard and Poor's separately classified the lack of payment as a default, lowering the Public Finance Corporation debt to a "D" rating from "CC."
"We believe the default signals severe liquidity distress, whereby Puerto Rico must now choose among which financial obligations it can honor, and presages other possible defaults as liquidity becomes further constrained during the next few months," S&P said in a statement Monday.