Wednesday's China shockwave: Yuan devalued 1.6%; IMF support, US Treasury cautious
Wednesday, August 12th 2015 - 07:51 UTC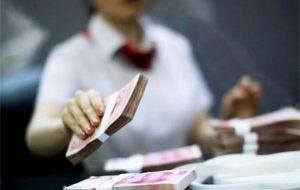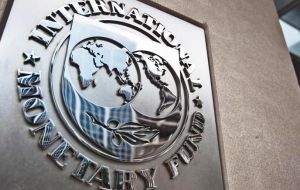 Chinese shares were lower on Wednesday as its central bank again devalued the yuan, following Tuesday's record cut. The People's Bank of China fixed the daily guiding rate for the currency down 1.6% to 6.3306 against the dollar.
The Shanghai Composite fell by 0.4% to 3,911.67 points in early trading while Hong Kong's Hang Seng dropped 1.2% to 24,197.56.
The 2% cut by the national lender on Tuesday sent shockwaves through the global markets. The surprise decision came along with the announcement that the central bank would in future set the guidance based on overnight global market developments, making it more market-based.
The International Monetary Fund said it was "a welcome step" allowing market forces to have a greater role in determining the exchange rate.
"While it is too early to judge the full implications of the change in the PBOC reference rate, China has indicated that the changes announced today are another step in its move to a more market-determined exchange rate," a spokesperson of the US Treasury Department said on Tuesday.
"We will continue to monitor how these changes are implemented and continue to press China on the pace of its reforms, including additional measures to transition to a market-oriented exchange rate," the spokesman added.
"It is remains critical that China pursue policies that reflect its stated desire to move towards an economy driven primarily by household demand rather than exports, which is in China and America's best interests. Any reversal in reforms would be a troubling development," the Treasury said.
As Treasury Secretary Jacob Lew has consistently said, the US has continued to press China to continue financial reform, increase exchange rate flexibility, and move rapidly towards a more market-oriented exchange rate system, he noted.
"While additional reforms are needed, we have seen progress, including new commitments from China that the United States secured at the most recent Strategic and Economic Dialogue to move towards a more flexible, market-determined exchange rate, limit foreign exchange intervention, and increase the transparency of its exchange rate policies. But more progress is needed," the spokesman said.
China's central bank tried to calm market concerns on Wednesday saying that there was no basis for a sustained depreciation of the yuan given global and domestic economic conditions.
Overnight, Wall Street reacted to Beijing's surprise decision, leading to a negative start to morning trading across Asia.
The region's biggest stock market, Japan's Nikkei 225 index, was down 1.2% to 20,472.90 points. South Korea's benchmark Kospi index fell by 1.2% to 1,964.15 points.
Also, feeling the aftershocks of China's surprise move, the Australian S&P/ASX 200 fell by 0.5% to 5,445.10 points.
Shares in the country's biggest bank, the Commonwealth Bank of Australia, were halted from trading as the lender announced a A$5bn capital-raising in order to meet stricter regulatory requirements.
On Wall Street on Tuesday, the Dow Jones fell 212.33 points, or 1.21%, to 17,402.8, and the S&P 500 lost 20 points, or 0.96%, to 2,084. The Nasdaq end down 65, 1.27%, at 5,036.79.