Falkland Islands: Shackleton Fund delivers £10,700 in research scholarships
Thursday, August 13th 2015 - 03:11 UTC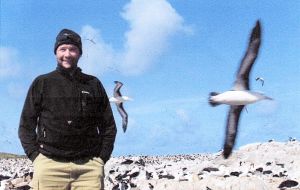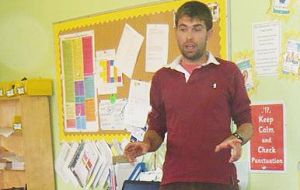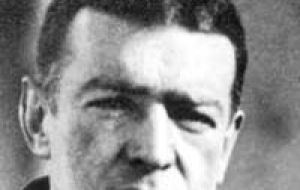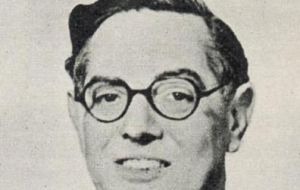 The Shackleton Scholarship Fund, closely linked to the Falkland Islands, has announced their academic awards for 2015. Scholars come from a variety of countries, ranging from Germany to Australia, and the topics chosen are all from the natural sciences.
Two of the scholars are from the National Museum of Wales in Cardiff. Teresa Darbyshire, who has been awarded two previous Shackleton awards, was given £2.000 to use molecular analysis to study specimens of polychaetes (bristleworms) obtained on her three previous visits to the Falkland Islands.
Dr. Ingrid Juettner, who is originally from Germany, is also studying at the National Museum of Wales. She has been awarded £2.000 to collect and study fresh-water diatoms (algae) in various habitats across the Islands.
The sum of £2.000 has been awarded to a team led by Professor Frith of Kuepper from Aberdeen University and including Dr Aldo Asensi from Paris and Ms Alexandra Mystikou, studying for her PhD at Aberdeen but originally from Greece. They will conduct research into seaweed biodiversity on West Falkland (which has been relatively under-researched up to now). All three have conducted several expeditions to the Falklands in recent years.
Dr. Stuart Smith, who is habitat restoration project officer at Falklands Conservation, will receive £3.000 for his project to take stock of stored soil carbon across the Falkland Islands. He proposes to investigate the impact of restoration activities and land management on soil carbon stocks by monitoring rates of soil erosion and surveying carbon stocks in different soil types. Soil samples will be sent to the Natural History Museum in London and the University of Wales at Aberystwyth for detailed analysis.
Cats, domestic and feral, are the object of Mr Nathan McNally's project, for which he has been awarded £1.700. Mr McNally, who comes from New Zealand, intends to study the behaviour of cats on the Islands and their possible impact on birds and other species. He will fit trackers on domestic cats and trap wild cats in order to fit them with GPS collars.
The total awarded this year (£10,700) is larger than the sums usually spent by the Shackleton Scholarship Fund in past years and this reflects the healthy state of their investments. It is encouraging that there is a broader than ever spread of nationalities receiving awards and that several scholars have qualified more than once as their studies in the Falkland Islands have developed.
The Shackleton name has played a vital role in the history and growth of the Falkland Islands, therefore the Shackleton Scholarship Fund was set up in 1995 to commemorate two remarkable men.
Sir Ernest Shackleton who was an outstanding leader in the golden age of Antarctic exploration at the dawn of the twentieth century. His son Edward, Lord Shackleton, began as an explorer who won acclaim as a scientist, businessman, wartime Royal Air Force officer, statesman and author of two reports for the British Government which laid the foundation for the Falkland Islands' development and prosperity.
The scholarships can be academic, for graduates to visit the South Atlantic for research into the natural or social sciences, in such diverse subjects as place names, the English language spoken in the Falkland Islands, Falklands society, fresh water fish, willows, grasses, geology, tree-growing, and many other topics.
And for people whose visits to the Falkland Islands or from the Falkland Islands to other parts of the world, benefit the region and enhance the quality of life for the Islanders. These have included top class sports coaches in swimming, golf, fly fishing, shooting and horsemanship; musicians and artists. Several scholarships have been awarded to Falkland Islanders.
The Fund benefits both the scholars and the Falkland Islands by creating wider knowledge and promoting new skills and activities.