Prosecution requests impeachment of Guatemala president Otto Perez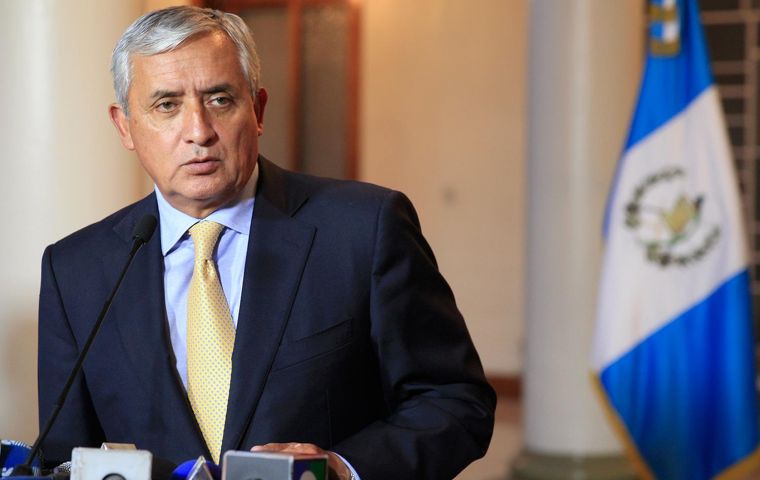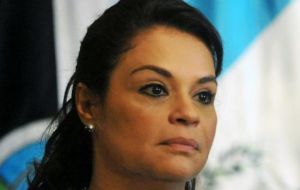 Guatemala's prosecutor's office said Friday that it has requested the Supreme Court's permission to start an impeachment process for President Otto Perez Molina over a sprawling corruption case that has held the country in the grip of political turmoil for months. The move came hours after the former vice president was placed under arrest for her own alleged role in the scandal.
Guatemala's Public Ministry confirmed Friday that the ongoing investigation over a customs fraud operation, known as "La Linea," revealed a strong likelihood that Perez Molina had participated in the scheme.
"The Attorney General indicates that pursuant to the lines of investigation for 'LaLineaCase' and for the existence of a high probability of the participation of President Otto Perez Molina, it has asked for a pretrial hearing," the prosecutor's office tweeted Friday afternoon. That process could eventually lead to impeachment of the president.
The International Commission Against Impunity in Guatemala, a United Nations-backed investigative committee created to root out corruption in the country, first unveiled details of the scheme in April, in which officials allegedly charged lower customs duties for certain importers and received kickbacks in exchange. The investigation resulted in arrests of several high-level officials and eventually the forced resignation of Vice President Roxana Baldetti. But Perez Molina had not been directly implicated in the scandal until now.
Friday's announcement is another major development in Guatemala's ongoing anti-corruption crusade, as the country has long been known for widespread impunity. Lawmakers last week voted against stripping Perez Molina of immunity from prosecution. Congress would still have to approve removing his immunity if the Supreme Court green-lights the prosecutor's request.
Baldetti, who resigned from her position in May while facing an impeachment vote from lawmakers, was herself arrested over the scandal earlier Friday at a medical center in Guatemala, where she had reportedly been dealing with some health issues. The prosecutor's office said she was being charged with illicit association, customs fraud and passive bribery. Baldetti's resignation earlier this year came amid allegations that she helped her assistant; thought to be the ringleader of the customs fraud scandal, flee the country.
Guatemala has been rocked by months of weekly street protests calling for Perez Molina's resignation as the ongoing probe enveloped more government officials. His current term is set to expire at the end of 2015, and he is ineligible to run again. The country is scheduled to hold its presidential election on Sept. 6, which also include the renewal of the 158 seats of the national assembly.