Shanghai Composite down on Tuesday, but European markets rebounding
Tuesday, August 25th 2015 - 13:32 UTC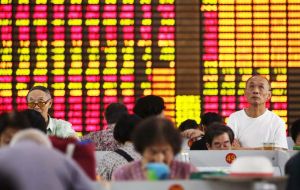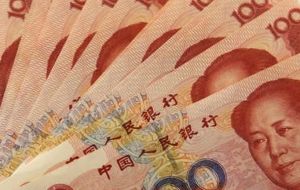 Shares in London and elsewhere in Europe rebounded at the start of trading on Tuesday, despite another night of steep falls for the Chinese stock market. The FTSE 100 rose 1.6% to 5,994.11, while Germany's Dax and Paris Cac were both up about 1.4%. The gains came after Chinese stocks continued their run of big losses.
The main Shanghai Composite index closed down 7.6% at 2,964.97 points. Japan also saw more sharp falls and Tokyo's Nikkei index was 4% lower. The global sell-off is being driven by fears that China's slowing growth means less business for everyone else.
China's booming economy of the last 30 years has seen the country suck in supplies of raw materials for manufacturing and, increasingly, manufactured and luxury goods from other countries. However, the pace of expansion in China has been slowing in recent years.
After decades of rapid growth, China is running out of steam. Investors globally are worried that firms and countries that rely on high demand from China - the world's second-largest economy and the second-largest importer of both goods and commercial services - will be affected.
Beijing which has both money and the power to influence what are not free markets, has taken steps to lower the value of the Yuan in order to boost demand for Chinese goods overseas, and has also intervened in the stock market to support values.
China has a very high number of private investors active on its stock market. They are responsible for the majority of daily turnover and the government is trying to ameliorate the impact of the trading rout on individuals.
But although the slowdown in the Chinese economy will have a bearing on Chinese firms' profitability, many view the stock market as grossly inflated.