Dilma has an extra 12 days to show 'non-doctored' government accounts
Thursday, August 27th 2015 - 04:41 UTC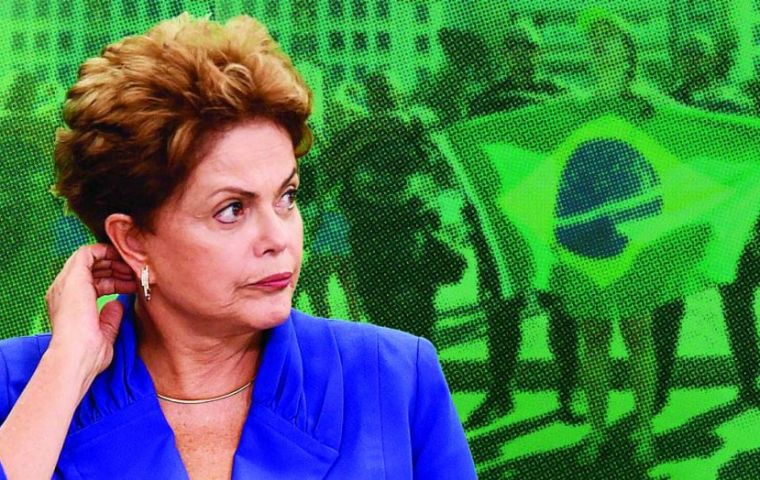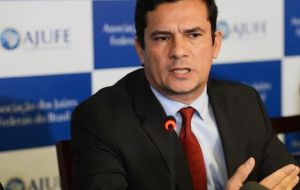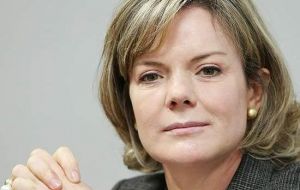 Brazil's highest accounting court gave another 15 days for President Dilma Rousseff to respond to accusations she doctored the government accounts last year to hide the deterioration of the country's finances.
Judges of the Federal Accounts Court, TCU, decided on Wednesday to give Rousseff more time in a case that her opponents believe could pave the way for her impeachment.
Rousseff had already been granted 15 days on Aug 12 to respond to new findings made by court officials.
A TCU prosecutor's allegation that Rousseff delayed 40 billion Reais ($11.50 billion) in social payments to artificially bolster fiscal accounts is considered the main argument for a possible rejection of her handling of the fiscal accounts last year, legal experts say.
A rejection could serve as the legal basis for the opposition to request Rousseff's impeachment for violating the fiscal responsibility law, legal experts say.
In related news it has surfaced that a federal judge overseeing a sweeping corruption investigation said there were signs that President Rousseff's former chief of staff had received bribes.
Judge Sergio Moro asked the Supreme Court to authorise an investigation into whether a graft case involving Brazil's planning ministry may have benefited Gleisi Hoffmann, now a senator and still personally close to the president.
Judge Moro's investigation, which has mostly focused on a political kickback scheme at Petrobras over the past 17 months, has already pushed Rousseff's approval rating to single digits and, along with a slow economy, brought calls for her impeachment.
Hoffmann served as Ms Rousseff's chief of staff from 2011 to 2014, before leaving to run for senator as a member of Rousseff's Workers' Party.
The president has repeatedly denied knowing about corruption at Petrobras, though she chaired the oil firm's board from 2003 to 2010 when much of the alleged graft took place.
Judge Moro said Ms Hoffmann appeared to have received money from Consist, a consultancy that allegedly helped divert funds from the planning ministry.
One of Ms Hoffmann's lawyers, Guilherme Gonçalves, appeared to have taken money that Consist received from the planning ministry in 2011, Judge Moro wrote in a dispatch, citing documents seized from Mr Gonçalves' law offices.
Judge Moro said evidence also implicated Ms Hoffmann's husband and former minister, Paulo Bernardo, in the scheme. Mr Bernardo served as planning minister for former President Lula da Silva and then as Rousseff's communications minister.
Ms Hoffmann said in a statement she had no knowledge of Mr Gonçalves' relationship to other clients or of any campaign donation from Consist.