Infancy poverty in Argentina extensive to 40% of children living in urban areas
Friday, August 28th 2015 - 06:01 UTC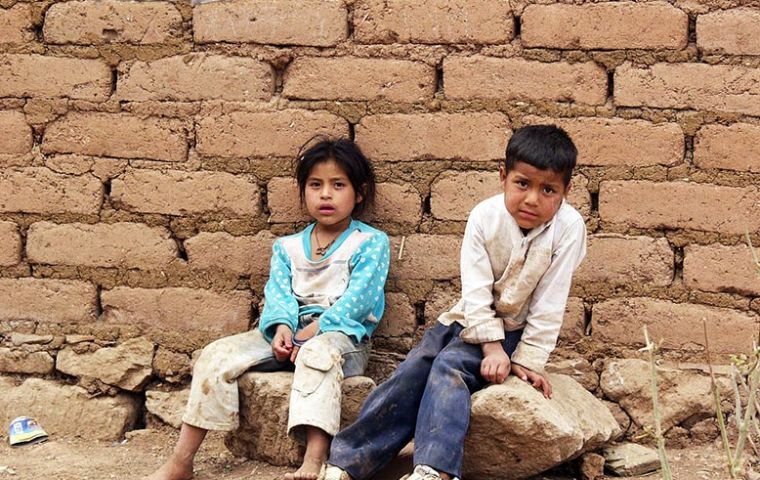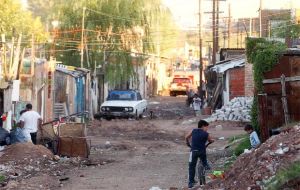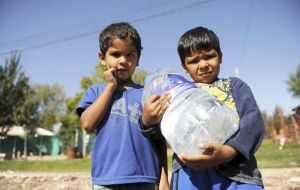 Infancy poverty in Argentina includes 40% of all children in urban areas, while 9.5% are considered to be living in indigent conditions, according to the latest Social Debt Barometer, from the Argentina Catholic University, UCA.
"It is estimated that 40% of the children and teen-age population, 0 to 17 years in urban Argentina live in homes below the poverty line, and of this population, 9.5% don't reach the indigence line" says the UCA Infancy Social Debt Barometer report elaborated on data collected during 2014.
The report also insists that the population of children and adolescents in economic poverty situation is 'very significant' in the urban belt of Buenos Aires city, where it reaches 48,8%.
However the report argues that the balance can be considered 'positive' when data from 2010 is compared with the latest 2014 stats, since it has dropped 3.2 percentage points. But this also follows on the "recovery from the international crisis (2008/09)", with the improvement tendency going up.
The data is the result of an indirect measurement of poverty through households' income, related to an direct indicator known as the Unsatisfied Basic Necessities, NBI. According to the NBI last year 26.2% of children and adolescents between 0 and 17 years belonged to this category.
The report also acknowledges that government decisions for social protection of infancy such at the Family Universal Allowance per Child, AUH, implemented since 2009, have helped in combating poverty.
To have access to AUH, the under 18-year must comply with a vaccination calendar and attend government schools regularly, which "has been positive for schooling" and for the 'vulnerable population'.
The report shows that in Argentine urban areas, 21.5% of under 18 were still in vulnerability situation regarding access to food, while, 17.7% lived in precarious housing. Regarding child and adolescent labor, estimates are that 4.6%, between 5 and 17 years, are involved in intense domestic tasks, while 9.6%, are dedicated to economic activities in the labor market.