Guatemalan president summoned to appear before Congress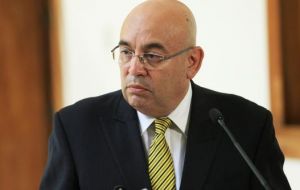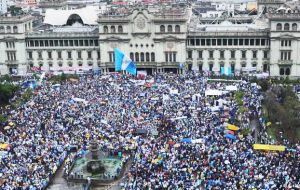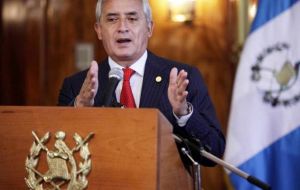 A congressional commission considering whether to remove Guatemalan President Otto Perez Molina's immunity from prosecution called on him Friday to appear before the body as a corruption scandal swirls around his government.
The summons for Saturday is not binding, and Perez Molina did not appear in a similar request during another proceeding against him this year that died in Congress.
Presidential spokesman Jorge Ortega said Perez Molina had not decided how to respond.
"Taking as reference the previous event, it is very possible that he sends a lawyer with written responses," Ortega said. "The law allows this."
The summons is among the first formal actions taken by the newly established congressional commission, which could finish its deliberations next week. It also called prosecutors and investigators from a U.N. commission probing criminal networks in the country to appear.
The process against Perez Molina is somewhat akin to impeachment and could lead to criminal charges in connection with a customs fraud scheme that has shaken his administration.
On Wednesday former Vice President Roxana Baldetti was ordered jailed in the case pending trial on charges that she took $3.7 million in bribes from businesspeople in return for evading import duties.
Thousands of people protested Thursday in the Guatemalan capital to demand that Perez Molina resign, and business and religious leaders have supported them.
The president says he has done nothing wrong and does not intend to leave office before his four-year term ends on Jan. 14, 2016.
Guatemala is scheduled to hold elections in early September to pick his successor.