Chinese markets open Wednesday on the slide; Canada enters recession
Wednesday, September 2nd 2015 - 06:01 UTC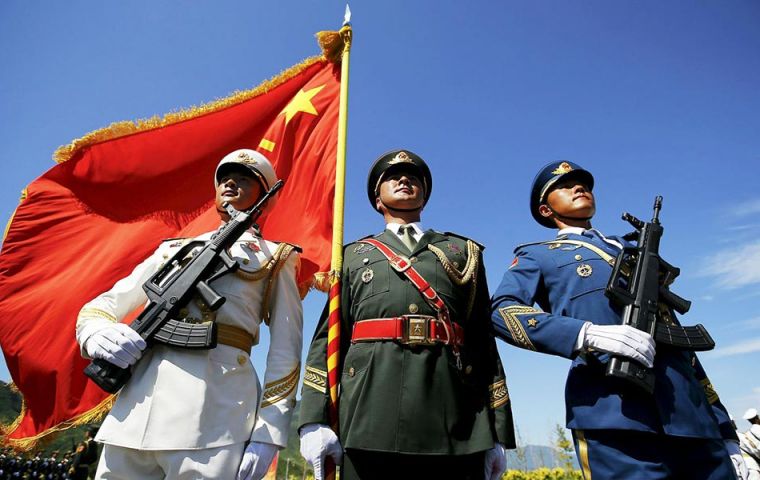 Asian markets continued to fall on Wednesday, with Shanghai opening down more than 4% amid continuing worries about China's growth. On Tuesday, data suggesting China's manufacturing sector was shrinking at its fastest pace in three years ignited a global market sell-off, resulting in US stocks closing down nearly 3%.
The Shanghai Composite recovered some ground to trade down 3.6% to 3,054.17. Hong Kong's Hang Seng index was lower by 1.7% to 20,818.22 in early trade.
Chinese markets close on Wednesday evening for a two-day holiday to commemorate the end of World War Two.
Mainland Chinese stocks have lost nearly 40% of their value since June, despite attempts by the government and regulators to prop up the market.
Meanwhile, data showing US factory activity fell to a more than two-year low in August added to the already grim sentiment among investors.
Crude oil futures also continued downwards after an 8% fall in US trade, amid concerns about the impact on demand of slowing Chinese growth.
Japan's benchmark Nikkei 225 index was up 0.8% to 18,296.67 after leading the region's losses in the previous session, down nearly 4%.
Australia's S&P/ASX 200 was lower by 1.2% at 5,036.60 points as economic growth figures for the second quarter came in below expectations.
The economy expanded 0.2% from the previous quarter and was up 2% compared with the same period last year. Economists were expecting quarterly growth of 0.4% while the annual rate was forecast to be up 2.2%.
In South Korea, shares were also lower after government data showed exports fell 4.3% in July, while imports rose 0.7%. That led the current account surplus to fall to $9.5bn in seasonally adjusted terms from a record high of $10.7bn in June.
The benchmark Kospi index was down 0.3% at 1,908.50.
Meanwhile it was reported from Ottawa that the Canadian economy has entered recession. GDP fell by an annualized rate of 0.5% between April and June. That follows a contraction of 0.8% in the first quarter, meaning the economy has seen two consecutive quarters of negative growth, the usual definition of recession.
The data will be a blow for prime minister Stephen Harper, who faces elections on 19 October. The economy is expected to dominate the election debate.
The last time the country was in recession was during the financial crisis of 2008-09. As an oil exporting country, Canada has been hit by a fall in the price of the commodity.
US crude oil prices are currently trading at about $47 a barrel, less than half last year's level of $107 a barrel, pushed lower by a fall in global demand, particularly from China.
However, the Canadian figure also showed that trade in June was much brisker; leading analysts to suggest the worst may be over.
"Despite the technical recession materializing, it does look like the Canadian economy is jumping back. The June numbers are comforting in that regard," said Derek Burleton from Toronto-Dominion bank. "We may very well be revising our third quarter up".
Tuesday's data also showed business in the arts and entertainment sector increased by 6.4% in June, mainly as a result of Canada hosting the FIFA Women's World Cup.