President's resignation a step forward for democracy and rule of law in Guatemala says ITUC
Friday, September 4th 2015 - 09:09 UTC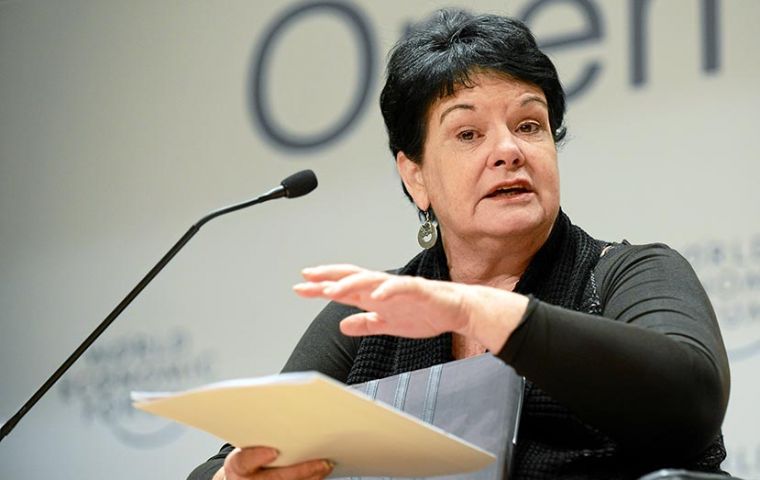 The resignation of Guatemala's President Otto Pérez Molina following the issuing of an arrest warrant against him for corruption is a positive step towards strengthening democracy and rule of law there, said the International Trade Union Confederation, ITUC.
The warrant was issued following a unanimous decision by the country's Legislative Assembly to strip him of immunity in a customs fraud case which allegedly netted him and his associates millions of dollars.
A special United Nations Commission Against impunity in Guatemala (CICIG) played a crucial role in exposing the involvement of Guatemala's ruling elite in fraud and corruption. Governments, the ITUC and other groups pushed hard for the Commission to continue its work when its previous mandate expired at the end of 2014.
Víctor Baez Mosqueira, General Secretary of the ITUC Regional Organization for the Americas TUCA, said, "This is a crucial step, and the international community must now keep up the pressure to ensure that democratic institutions and processes are consolidated in Guatemala. Labor rights, social protection and the end of impunity for the authors of crimes against trade unionists and other defenders of democracy over many years are essential to bringing real and lasting change. The people of Guatemala must not be subjected to a continuation of the same rotten system with only cosmetic changes at the top."
Guatemala has for many years ranked as one of the world's most dangerous countries for trade unionists, with at least 74 unionists murdered since 2004 and total impunity for those responsible for the killings.
Sharan Burrow, ITUC General Secretary, said, "The situation in Guatemala is yet another example of the deep connections between corruption and violations of labour and other human rights. Those responsible for the corruption also bear a heavy burden of guilt for the reign of terror over those who have stood up for democracy and human rights, and it is high time that they are all brought to justice."
With national elections scheduled for 6 September, there are concerns that corrupt practices, long a feature of Guatemalan politics, could still play a significant role in the outcome.
The ITUC represents 176 million workers in 162 countries and territories and has 328 national affiliates.