Stray Merino Chris making headlines: 90 pounds of wool
Friday, September 4th 2015 - 12:06 UTC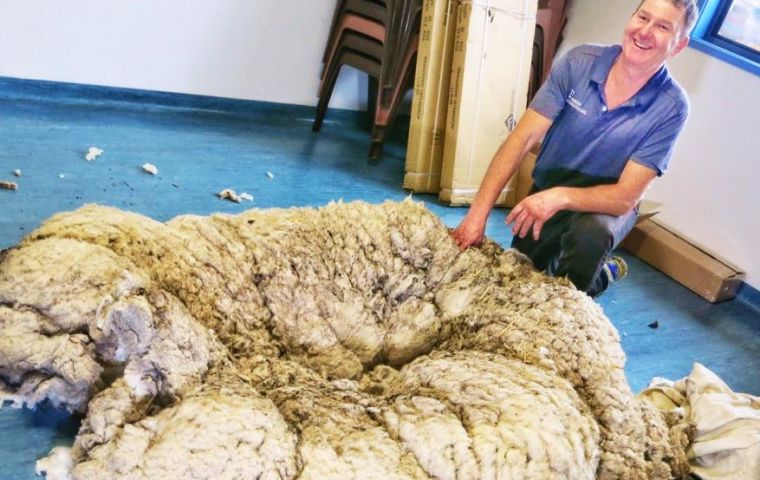 A merino sheep from Australia is making headlines after he was discovered in the wild with massively overgrown fleece.
Chris the sheep strayed from his flock about five years ago and grew a fleece that was about five times the normal size, Tammy Ven Dange of Australia's Royal Society for the Prevention of Cruelty to Animals (RSPCA) announced on Twitter.
At the time of his discovery, Chris's wool had grown so thick that his eyes were covered and he could barely walk.
Ven Dange sent out a tweet Wednesday asking for help from a shearer after Chris was discovered by a hiker. Champion sheep shearer Ian Elkins volunteered for the task and spent 45 minutes removing nearly 90 pounds of wool from Chris.
That wool set a new official world record for the largest single fleece ever shorn. (The previous record holder was a New Zealand sheep named Big Ben, who'd had a 68-pound coat, according to the RSPCA.)