Cuba plans to release 3.522 prisoners ahead of Pope's visit this month
Saturday, September 12th 2015 - 10:26 UTC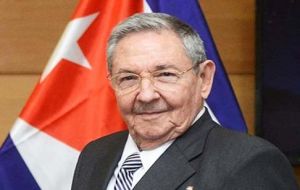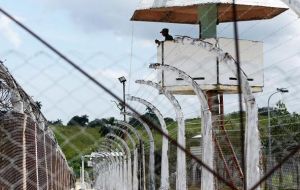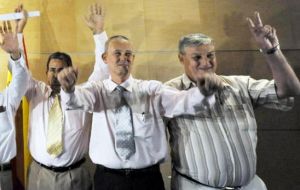 State-run newspaper "Granma" reported that Cuba would release 3,522 prisoners three days ahead of the September 19-22 visit by Pope Francis. However Cuban officials, who officially deny that the country has political prisoners, said they would not release inmates convict of crimes against state security.

President Raul Castro and the Council of State agreed to the releases on Tuesday, "on the occasion of the visit of His Holiness Pope Francis, as happened when the previous pontiffs John Paul II and Benedict XVI visited" reported "Granma".

The security stipulation would exempt some of the 60 people identified as political prisoners by the Commission of Human Rights and National Reconciliation. According to the dissident body, the government has imprisoned about two dozen activists for nonviolent crimes. The most celebrated of those, the artist Danilo Maldonado - alias "El Sexto" - awaits trial on a charge of "disrespect" for painting "Fidel" and "Raul" on a pair of pigs in a satire of the former and current Castro presidents Castro.

The remainder comprises several people convicted of violent offenses. Seven attempted to infiltrate the government while armed, about a dozen hijacked or attempted to hijack planes or boats to leave the country, and four are soldiers who tried to desert.

Cuba officially holds 57,000 people in prison, but the commission has estimated the real number is closer to 70,000. The commission also estimated that Cuba had arrested 674 dissidents in July alone.

Cuba released 300 prisoners, including 101 dissidents, ahead of John Paul II's 1998 visit. The country freed 2,900 prisoners ahead of the 2012 visit by Pope Benedict.

Cuba released 53 political prisoners in conjunction with the December 17 announcement of renewed diplomacy with the US. At that time, the country also freed the US aid contractor Alan Gross, held for five years, and a Cuban national caught spying for the United States, the latter in exchange for three Cuban spies held by the US.

Those set for release this time include prisoners over 60, those younger than 20 with no previous criminal history, the chronically ill, women, inmates scheduled for conditional release in 2016 and foreigners whose countries had promised repatriation. With a few humanitarian exceptions, the government will not release prisoners convicted of murder, rape, child abuse, those who have rustled or slaughtered state-owned cattle, drug trafficking, and the aforementioned offenses against state security.

Symbolically, Francis will depart from Cuba for the official visit to the United States. The pope has been recognized as having played a crucial role in the re-establishment of diplomatic relations between the two countries, after over half a century.