Methanol production resumes in Magallanes with ENAP natural gas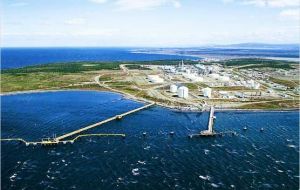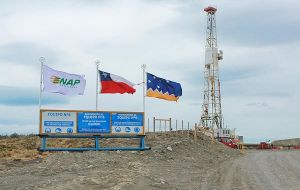 Chile's government petroleum company, ENAP, announced that based on the production success of its Arenal block in the extreme south of the country, it has reached a natural gas supply agreement with Methanex, the Canadian methanol plant next to Punta Arenas which is one of the region's leading industries.
The agreement involves 400.000 cubic meters of gas per day beginning next 25 September until at least April 2016. Later this month Methanex is planning to put into production one of its two plants. The date, spring in the southern hemisphere, will also take pressure from residential consumption mainly in Punta Arenas, capital of Magallanes region, with the surplus reinforcing methanol production.
ENAP also points out that successful exploration and production at the Arenal block could probably ensure supply for the region for the next two decades. The Arenal block has become 'emblematic' for ENAP but is not the only 'strategic plan' prospect in the region.
Likewise the growth in natural gas volumes will enable ENAP to further increase the number of potential clients and ensure sufficient funds to continue with the exploration activities in the region, and consolidate the operation as sustainable in the long term.
Finally ENAP states that this latest deal with Methanex reaffirms its commitment with Magallanes ensuring a sufficient supply of natural gas for residents at affordable and sustainable rates, while at the same time increasing economic activity and contributing to the development of the region and living conditions of its people.