Mozambique declared 'free of mines' after 22 years; HALO Trust confirmed destruction of last mine
Thursday, September 17th 2015 - 20:43 UTC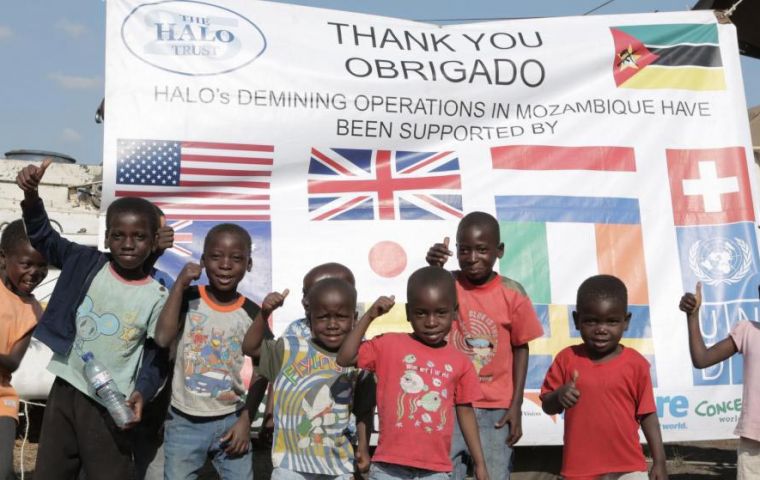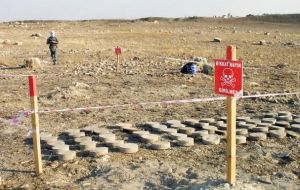 The government of Mozambique is expected to officially declare the country free of landmines shortly after the British mine clearance charity The HALO Trust confirmed it had destroyed the last mine on its last known minefield.
Mozambique was one of the most mined countries in the world. Before HALO began its pioneering program in 1993, landmines caused hundreds of accidents, including fatalities and amputations.
Ridding Mozambique of landmines brings enormous benefits to its 26 million citizens. Communities can now cultivate crops and graze livestock safely. Mine clearance has enabled the country to develop its infrastructure, access gas and coal, increase tourism and attract international investment.
Mozambique's GDP has grown 7% annually since HALO began demining and it is now ranked 10th in the world for real GDP growth. HALO has employed more than 1,600 Mozambican men and women in demining since 1993.
Using manual and mechanical demining methods, they helped make over 17 million square meters of land safe. Overall, HALO personnel cleared over 171,000 landmines, accounting for about 80% of the total destroyed.
"Mozambique is a compelling example of how dealing with the debris of war systematically and in partnership with government, local people and donors can bring recovery and growth to countries once ravaged by conflict", said James Cowan, HALO CEO.
HALO's work in Mozambique was funded by the governments of the USA, UK, Netherlands, Ireland, Japan, Switzerland, Norway, Sweden, Australia, Belgium, as well as The Reece Foundation, Tokyo Broadcasting System, UNDP, World Vision, Trocaire, Concern, Mitsubishi Corporation, National Demining Institute/Hitachi and Actifonds Mijnen Ruimen.
The mine most recently destroyed by HALO is considered the last to be cleared from a known minefield, supporting Mozambique's compliance with the Anti-Personnel Mine Ban Convention. Whilst the discovery of a small number of stray or buried mines in the future cannot be completely ruled out, Mozambique is now as close to 'mine free' as possible.