Brazil/Israel spat over ambassador candidate, spearhead of settlements in the West Bank
Tuesday, September 22nd 2015 - 07:40 UTC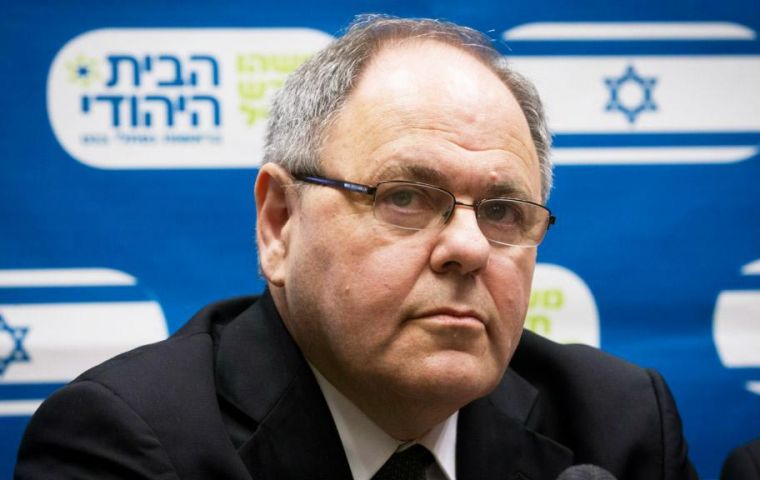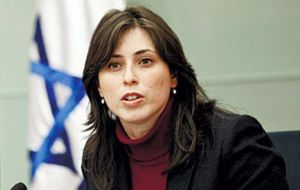 Israeli Deputy Minister of Foreign Affairs Tzipi Hotovely defended the appointment of former settlements' department director, Dani Dayan, as the Jewish state's ambassador in Brazil, after it was rejected by Brazilian President Dilma Rousseff.
"Dani Dayan is the right man at this time to represent Israel in Brazil," Hotovely said in a statement late on Sunday, according to media.
"His impressive public record of ideological work stands to his credit when he comes to represent the position of the current government that supports our right to settle in Judea and Samaria in the West Bank," she added.
Hotovely pointed out that some "political elements" find Dayan's position awkward, and acted against the appointment.
"I stand alongside the Prime Minister in this important appointment, and am happy that Dayan represents the government's position and the position of most of the Israeli public," she stressed.
Rousseff informed Israel of her discomfort with Dayan's appointment because he had lived in a settlement in occupied Palestinian territory and had been the head of a movement that the international community rejects, the daily Yediot Aharonot reported on Sunday.
The Brazilian president is worried that accepting Dayan as ambassador would be understood as support for Israeli settlements, the report said. Rousseff has faced pressure from 40 Brazilian organizations who signed a petition to reject Dayan based on his background representing the umbrella settlement movement Yesha Council.
In August, a petition was presented to the Brazilian government calling the appointment "a violation of the international legitimacy and sovereignty of Brazil"
Born in Buenos Aires 59 years ago and holding a degree in finance, Dayan was president of the Yesha Council of Jewish settlements in the West Bank between 2007 and 2013, and was involved in public Israeli diplomacy, both inside and outside that country, it was reported after his appointment was made public by the Israeli prime minister's office.