Ex VW CEO Winterkorn stands to take home a $32 million pension
Thursday, September 24th 2015 - 08:56 UTC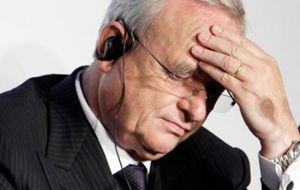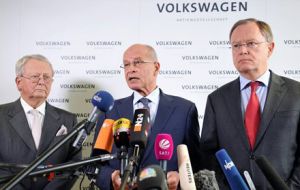 Martin Winterkorn, CEO of Volkswagen who resigned on Wednesday amid allegations that the company cheated emissions testing for 11 million diesel-powered cars, stands to take home a $32 million pension.
Bloomberg Business reported the figure, along with the fact that the ousted CEO may also be eligible for two years' worth of remuneration, if VW determines he was terminated for no fault of his own. Winterkorn made $18.6 million in 2014.
"As CEO I accept responsibility for the irregularities that have been found in diesel engines," Winterkorn said in a statement. VW's supervisory board said Winterkorn "had no knowledge of the manipulation of emissions data," and thanked him for his "towering contributions" and "his willingness to take responsibility in this critical [sic] phase for the company."
Last week, the EPA (US Environment Protection Agency) accused VW of using an algorithm that detects when the car is being tested and changes its performance to meet emissions standards. The rest of the time, the cars produce up to 40 times the legal limit of nitrogen oxides (NOx), the stuff linked to asthma and other respiratory problems. The accusation applies to 482,000 diesel-powered, four-cylinder cars sold since 2008 in the US. Tuesday, Volkswagen said the software is present on 11 million cars worldwide.
Meanwhile, the United States EPA could fine VW some $18 billion for its violation of the Clean Air Act.