Minister Swire opens Minas Gerais Consulate General, ahead of Rio 2016 Olympics
Saturday, September 26th 2015 - 08:55 UTC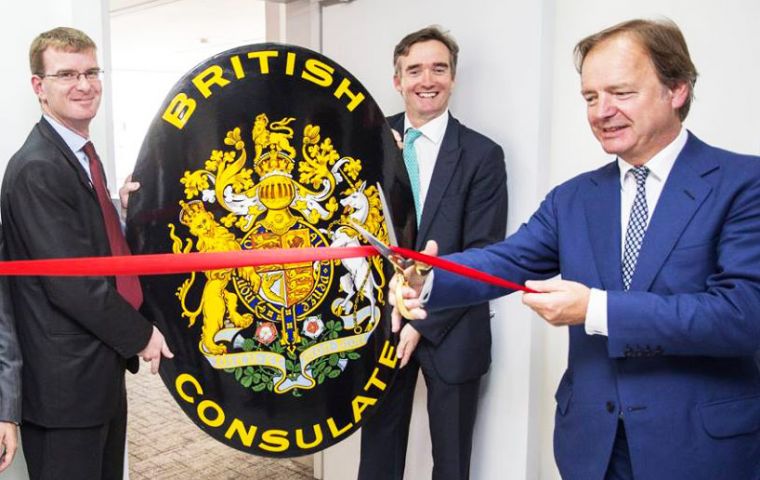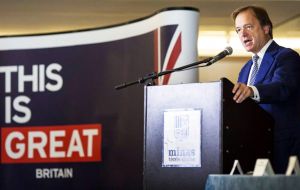 The United Kingdom preparing for Rio Olympics 2016 with a new pilot Consulate General in Belo Horizonte to make the most of trade and business opportunities ahead of the Games.
Foreign Office Minister of State for the Americas, Hugo Swire, is visiting the State of Minas Gerais for the inauguration this Friday of the new British consulate, which will open for an initial two-year period while Brazil hosts the Olympic and Paralympic Games 2016.
Team GB and Paralympics GB have chosen the city for their pre-Games training camps in July and September 2016. Belo Horizonte will also host a number of test camps to check the training facilities over the next year.
Speaking in Belo Horizonte, Hugo Swire said: "I'm excited to open our new British Consulate General in Belo Horizonte, and to visit Minas Gerais for the first time. The eyes of the world will be on Brazil next summer and I have no doubt that the people of Minas Gerais will make our 800 Olympic and Paralympic athletes, coaches, physiotherapists and staff feel extremely welcome as they prepare for the Games.
"The Olympics and Paralympics will create a strong connection between the UK and this part of Brazil and we want there to be a lasting legacy. Our new Consulate General will allow us to support those British companies who have already invested in Minas Gerais, and help others to take advantage of the exceptional opportunities in science, innovation and education in the years to come."