Brazil has sufficient reserves, but Rousseff concerned about companies with dollar debts
Monday, September 28th 2015 - 10:35 UTC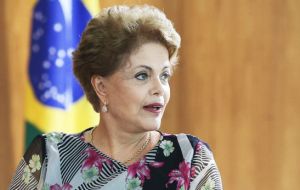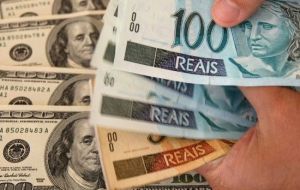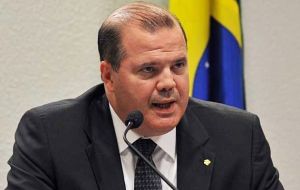 Brazil President Dilma Rousseff cited the nation's foreign currency reserves as a backstop to excessive volatility and weakness in the Brazilian Real.
With the economy in recession, inflation above 9%, a sharp deterioration in government finances, and one ratings agency lowering Brazil's debt to "junk" status, investors have been heavily betting against the real in the futures market.
"Brazil today has sufficient enough reserves to not have any problem, any disruption due to the dollar," Rousseff said in an interview broadcast on Brazilian cable news network GloboNews.
The Brazilian currency has weakened 33% against the dollar this year.
Rousseff, currently in New York for the United Nations General Assembly, said the government was "extremely concerned" about the weakening currency due to the impact on local companies with dollar-denominated debt.
"The government will have a very clear and firm position, like the central bank had at the end of last week," she added. On Thursday central bank chief Alexandre Tombini said that reserves were an "insurance policy that may and should be used".
The Real rebounded sharply from an all-time low following his comments.
Last week the Central Bank revised downwards its 2015 forecasts for Brazil predicting that the economy will contract by 2.7% and inflation will rise to 9.5%. percent. The bank last June had forecast that Brazil's economy would shrink by 1.1% and that inflation would end the year at 9%. The latest estimate is in line with that of private-sector analysts, who are also predicting a 2.7% contraction.