Zurich, Geneva and New York, most expensive cities in the world, says UBS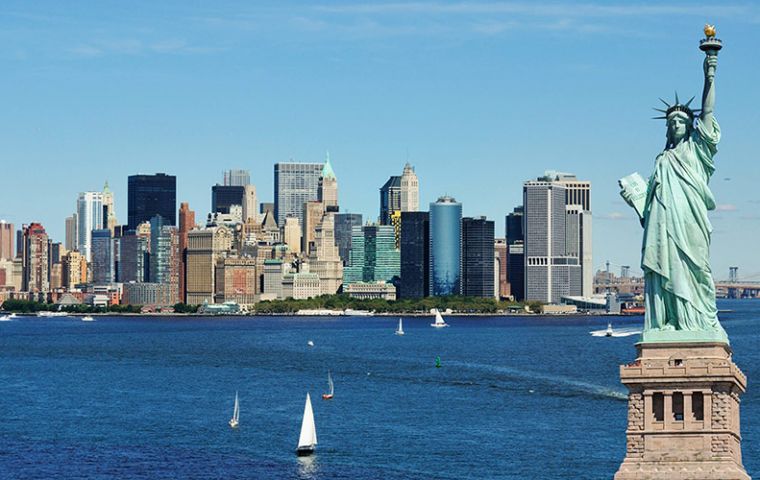 UBS released on Thursday the 16th edition of its UBS Prices and Earnings study, which examines prices, wages and earners' purchasing power in 71 cities worldwide. The study, published roughly every three years since 1971, compiles over 68,000 data points reflecting economic events that have shaped the world since the last edition in 2012.
The most expensive cities
Zurich, Geneva and New York City are the most expensive cities in the world, according to the prices for a standardized basket of 122 goods and services. New York is the third-most expensive, excluding rent, and rises to the top spot when rent is included. Chicago is the seventh priciest, including and excluding rent. Miami and Los Angeles are in 16th and 17th places, respectively, and 11th and 13th including rent. By contrast, the cost of living is lowest in certain Eastern European cities such as Kiev, which is the cheapest city.
The highest wages
Workers in Zurich, Geneva and Luxembourg earn the highest gross wages. New York earns the fourth highest. Miami is ranked fifth, Los Angeles ninth, and Chicago 10th. After taxes and social security contributions, Copenhagen loses 20 spots in the rankings, due to income deductions of around 45%. In Nairobi, Jakarta and Kiev, the lowest-ranked cities, workers receive only around 5% of average gross earnings in Zurich.
How many hours' earnings buy a Big Mac® or an iPhone?
Wage value is best described by comparing domestic purchasing power for goods that are as homogenous as possible worldwide. Salaries go farthest in Luxembourg, Zurich and Geneva, where the net hourly wage buys the most goods and services from the standardized basket. Nairobi and Jakarta have the lowest purchasing power, with workers there able to afford just one-tenth as much as those in Luxembourg. New York, Los Angeles, Chicago, and Miami are among just seven major cities globally where the average worker has to work less than 30 hours to earn enough to buy an iPhone 6.
Shortest working hours in Paris
People work over 2,000 hours per year in 19 major cities, most of them in Asia and the Middle East. The shortest working schedule and highest number of days of paid vacation are enjoyed by workers in Western Europe. Workers in Hong Kong work 1,000 more hours than those in Paris, a difference of around four hours per working day. Of the US cities in the study, the average worker in Chicago and Los Angeles has the least amount of paid vacation a year at 14 days.