Gibraltar calls for UK to remain in the EU: "it needs to be fixed, not thrown away"
Monday, October 5th 2015 - 08:29 UTC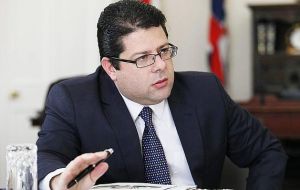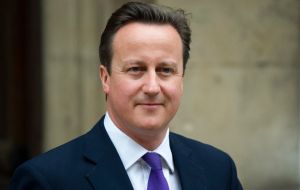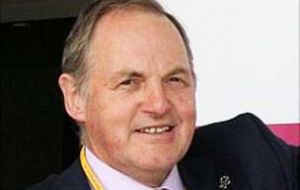 The European Union needs to be 'fixed, not thrown away', Gibraltar Chief Minister Fabian Picardo has said in a letter to The Times. The letter follows news that Nigel Lawson is to lead the Conservative movement to leave the EU and Mr. Picardo told the newspaper that those whose best future lies in remaining in a secure Europe "need to speak up".
He wrote: "As Chief Minister of Gibraltar I represent some 22,000 British Gibraltarians who will be voting in the same referendum in the UK. I am confident that almost all of them will vote in favor of remaining in Europe."
CM Picardo said that Gibraltar's membership, through Britain, has given the Rock access into the EU's 520 million consumers.
"By meeting the common standards that are set by the European Commission, OECD and IMF, our financial services operators can compete and prosper within the single market."
He stressed that the EU keeps Gibraltar's border open and flowing with people and services. "Europe undoubtedly remains the best platform for all of us to achieve our aims and live in hard-won peace without obstacles to our free movement and trading rights," Mr., Picardo said.
He added, "David Cameron is right: the EU needs to be fixed, not thrown away".
CM Picardo's letter prompted a strong reaction from UKIP MEP William Dartmouth.
Mr. Dartmouth acknowledged that the Chief Minister has every right to express his view on how those he represents should vote in the referendum but he said Mr., Picardo had failed to take into account many other factors which would influence a vote for leaving.
He said that as an MEP who represents Gibraltar in the European Parliament, "Gibraltarians need have no fears that our leaving the EU would have a negative impact on trade with the EU."
Global trading giants outside the EU, for example China, the USA and Russia all trade and trade successfully with the EU. Switzerland (not a member of the EU) exports more per capita to the EU than the UK to the tune of 4.5 times, Mr. Dartmouth said.
He further pointed out that Guernsey and Jersey who are not in the EU do very well in financial services.
"As for Mr. Picardo's claim that EU membership keeps borders open and allowing a free flow of people and goods that has simply not been Gibraltarians experience."
The Spanish authorities have caused numerous and incessant blockages and delays at the border. There have also been numerous incursions by Spanish navy vessels into Gibraltar's territorial waters.
Mr. Dartmouth added: "As a nation outside the EU, the UK would be much better placed to deal with Spain directly and stand up for Gibraltar outside the failed EU structures".