UK announces retail sale of £2 billion worth of shares in Lloyds Banking Group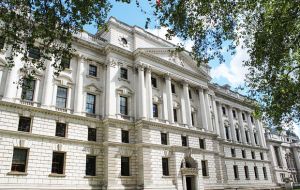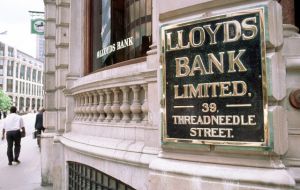 The British government said on Monday it plans to sell at least £2 billion ($3.04 billion) worth of shares in Lloyds Banking Group PLC to the general public at a discount next spring as part of a broader move to cash out its stake in the bailed-out lender.
The UK Treasury said the public would be offered a 5% discount to the market price and that investors who hold on to the stock for more than a year would receive one bonus share for every 10 shares purchased. Investors buying less than £1,000 of shares will have priority. Shares in Lloyds were up 1% in afternoon trading in London.
The government, which said it intends to exit its Lloyds position in the coming months, said proceeds of the sale would be used to pay down national debt.
The offer to retail investors will likely be accompanied by a sale to institutional investors, so that the Treasury can fully dispose of its stake, according to a person familiar with the matter.
Advisers to the government have long been skeptical about the practicality of public offerings, because they are long and complex and can leave potential shareholders open to large swings in the share price. Also, at 2.7 million, Lloyds's shareholder base is already one of the largest in the FTSE 100.
However, the government has been under pressure to share some of the upside of its vast bank-privatization plan with the general public, not just institutional investors.
Lloyds, which has a dominant position in the U.K. retail-banking market, has been cited by analysts as potentially a big dividend payer. Its UK-focused retail business is also favored by investors over other banks with a wider array of businesses spread out over different geographies.
In a written statement, Lloyds said only that it noted the government's decision to sell shares to the public. The government said there would be a nationwide advertising campaign to raise awareness of the sale.
Lloyds was bailed out by U.K. taxpayers during the financial crisis, with the government injecting about £20 billion to take a 43% stake. The government started selling down its stake in 2013 and now holds just under 12% of the bank's stock. It hired an investment bank to drip-feed shares back into the market at a price above what it paid to bail the lender out and has thus far recouped £15 billion from sales of Lloyds stock.