Brazil's inflation eases in September but still too close to two digits
Thursday, October 8th 2015 - 12:08 UTC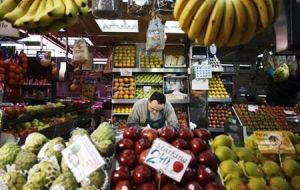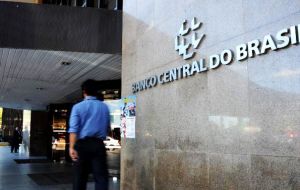 Inflation in Brazil has eased for second consecutive month, which takes some pressure of the central bank to hike rates further. The Real has also gained pace last month after the central bank promised to do whatever it takes to stem the Brazilian currency's slide. The Real has strengthened to 3.84 per dollar after touching new all-time high of 4.247 per dollar only a couple of weeks ago.
Consumer prices as measured by Brazil's IPCA index has fallen to 9.49% in last 12 months to September, compared to 9.53% in August. Though this fall is definitely a welcome it is still running way above central bank's target of 4.5%.
Prices in six of the index's nine categories rose above the ceiling of the central bank's target range. Higher food, household expenses and apparel prices continue to be leading drivers of inflation, partly because Brazil's currency weakening to a record low. Housing and transport also gained sharply from August. IPCA index rose 0.54% on a monthly basis in September, up from an increase of 0.22% in August.
Brazil's inflation rate is not expected to fall to the government's 4.5% target before 2017, even if interest rates remain at the current 14.25% well into next year, according to a weekly central bank survey.
The central bank has pledged to lower inflation to the target by late 2016, but has signaled it prefers to keep rates on hold for some time as the economy sinks into its worst recession in nearly three decades.
Focus will be on Brazil, to see whether the economy is at a turnaround point or it's just a temporary relief.
In response to higher inflation and Real's slide central bank has pushed interest rates from record low of 7.25% from October 2012 to nine year high of 14.25% as of now. However it chose to hold policy steady on 2 September after seven consecutive hikes.
Given the currency drop, many analysts have started to weigh the possibility of further interest rate increases to anchor expectations ahead. The central bank is scheduled to meet on Oct 21 to decide on its benchmark Selic rate.