$100bn marriage to concentrate one third of the world's beer brewers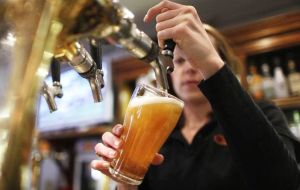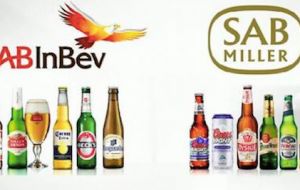 The world's top two brewers, Anheuser-Busch InBev and SABMiller, have agreed in principle to one of the biggest mergers in corporate history after a near month-long courtship resulted in SABMiller accepting an offer worth more than $100 billion.
The planned combination announced on Tuesday would marry AB InBev's Budweiser, Stella Artois and Corona brands with SABMiller's Peroni, Grolsch and Pilsner Urquell and brew almost a third of the world's beer, dwarfing other major producers like Heineken and Carlsberg.
If it goes through, the deal would rank as the fourth-biggest takeover in history and the largest deal for a UK company. It also breaks all records in the consumer sector and comes only days after news that Dell Inc and EMC agreed the biggest ever deal in the technology sector.
Mergers and acquisition deals done this year stand at a record high as low interest rates embolden companies searching for new areas of growth.
For AB InBev the SABMiller deal will give it more breweries in Latin America and Asia and an entrance to Africa at a time when some of its home markets such as the United States are weakening as drinkers shun mainstream lagers in favor of craft brews and cocktails.
Africa is expected to see a sharp rise in the legal drinking age population in the next few years and a fast-growing middle class which prefers branded lagers and ales to the illicit brews which have long been a feature of markets there.