Polar operators keen on conducting citizen science projects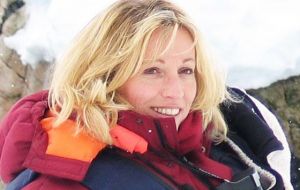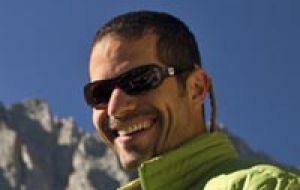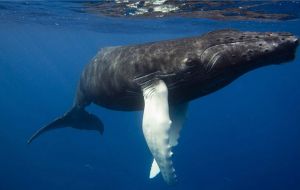 Field staff from the International Association of Antarctic Tour Operations (IAATO) and the Association of Arctic Expedition Cruise Operators (AECO) got together in Toronto last month in the first Polar field staff conference ever held. Seventy-five people attended over the three days representing 24 IAATO/AECO members, three governments, three universities and the World Wildlife Fund.
There was tremendous enthusiasm for conducting citizen science projects with several participants sharing their ongoing work. Both the WWF and Stony Brook University highlighted ways that tourism benefits conservation and science, noting the importance of field staff as experts; they are highly educated and experienced and can thus assist with and/or coordinate their own science programs at a very high level.
Kim Crosbie, Executive Director, IAATO, highlighted that after a period of downturn, tourism to Antarctica is recovering and diversifying, citing the use of UAVs as an example.
"People's desire for "new" activities coupled with advances in technology can create the potential for the diversification of activities," said Crosbie. "This can be a positive thing (e.g UAVs providing operational support or used in scientific research), but can also be a challenge for those in the field and for the Competent Authorities which authorize activities."
Crosbie was positive about outreach and education. "This is more an opportunity than a challenge through citizen science, creating ambassadors for the continued protection of Antarctica and building on education efforts through social media and elsewhere."
Ted Cheeseman, of Cheeseman's Ecology Safaris, spoke on his citizen science project called Happy Whale. "There is an urgent need to better understand distribution and numbers of whales feeding at high latitudes, which IAATO/AECO vessels can help with as they travel to/from ports and between sites in the Polar regions," said Cheeseman. "Photos, and other data such as position, are important because they can help provide more data about whales at high latitudes."
There isn't as much information about humpback whales and their migrations in terms of Antarctica and the Southern Ocean as you would expect, he says. Circumpolar Southern Ocean whale surveys organized by the International Whaling Commission (IDCR-SOWER, 1978-2005) did not include substantial areas of the Southern Ocean, particularly South Georgia region. In many areas, current whale feeding grounds are inferred from old whaling data, not current sightings.
Challenges associated with previous citizen science efforts have been a lack of feedback from project coordinators to those submitting data. They tend to be busy and under-resourced. Cheeseman has worked with several whale monitoring projects to combine into one program, www.happywhale.com. He endeavors to make contributing whale information much easier and more rewarding. For example, people can check for further images of "their" whale in other areas of the world.
Conference discussion also focused on the need to ensure all human activities – no matter how small – are planned and prepared for, and they must be authorized.